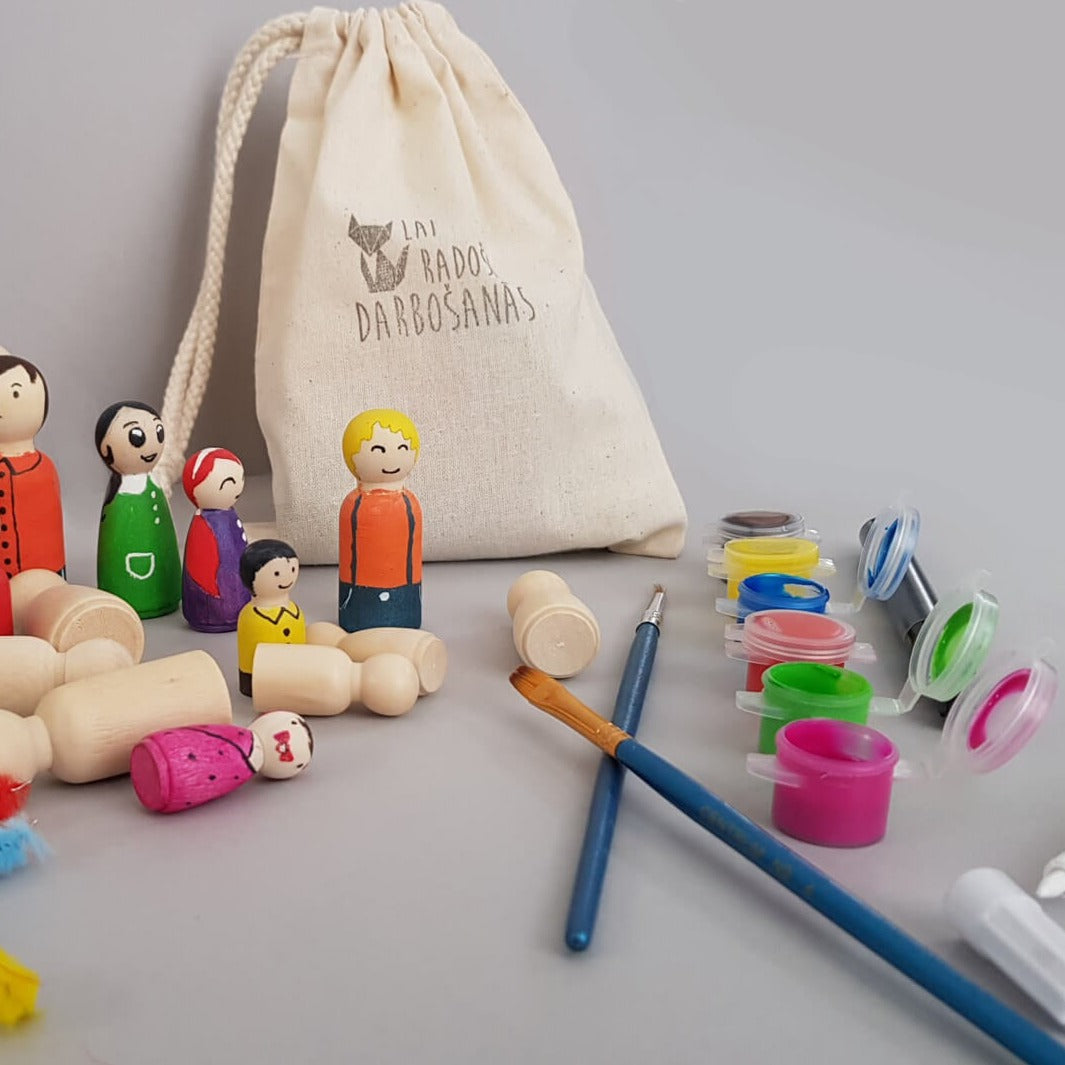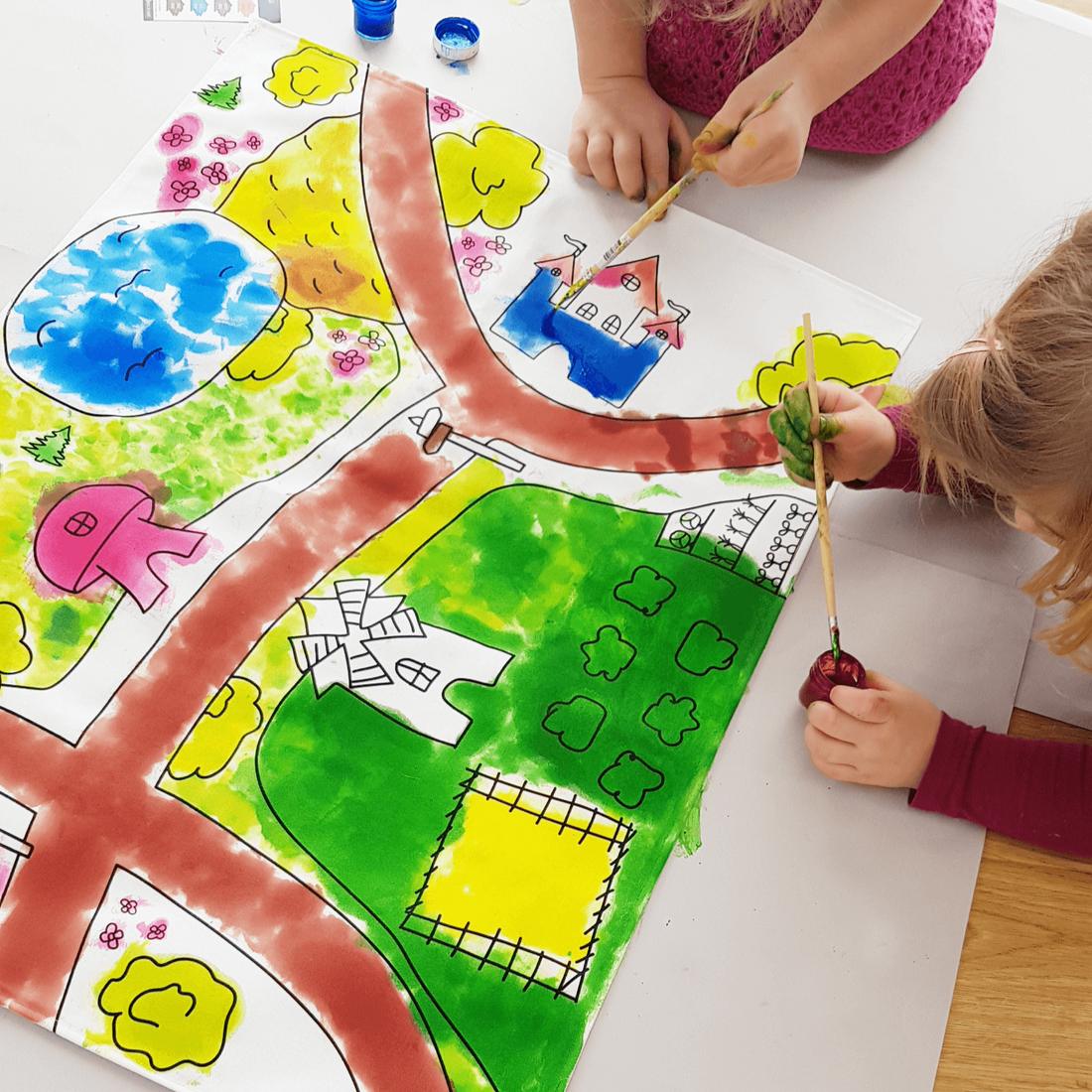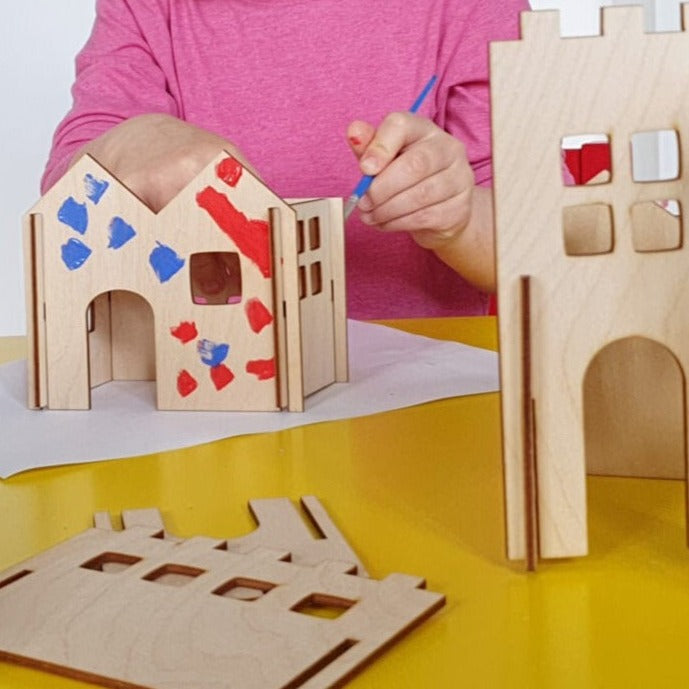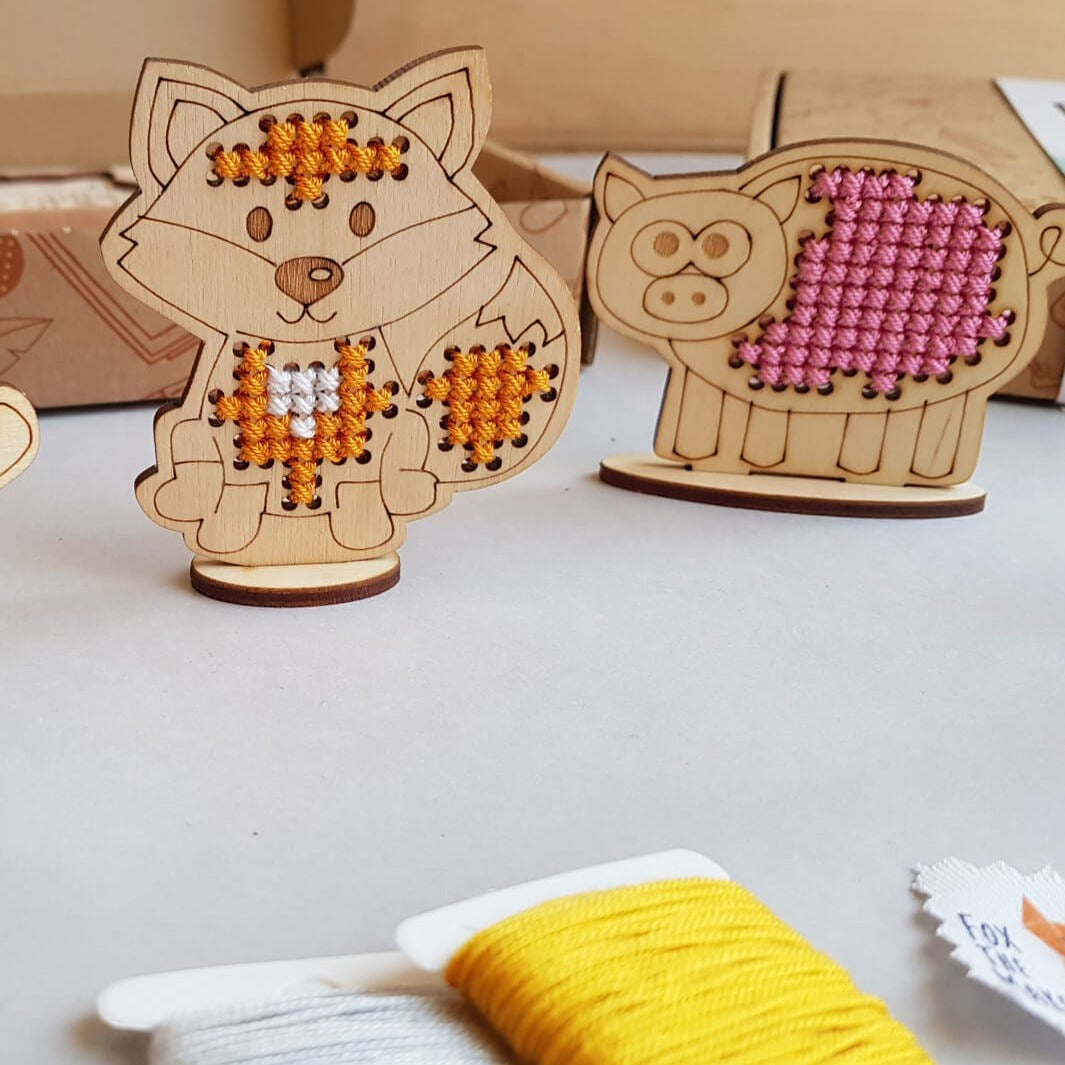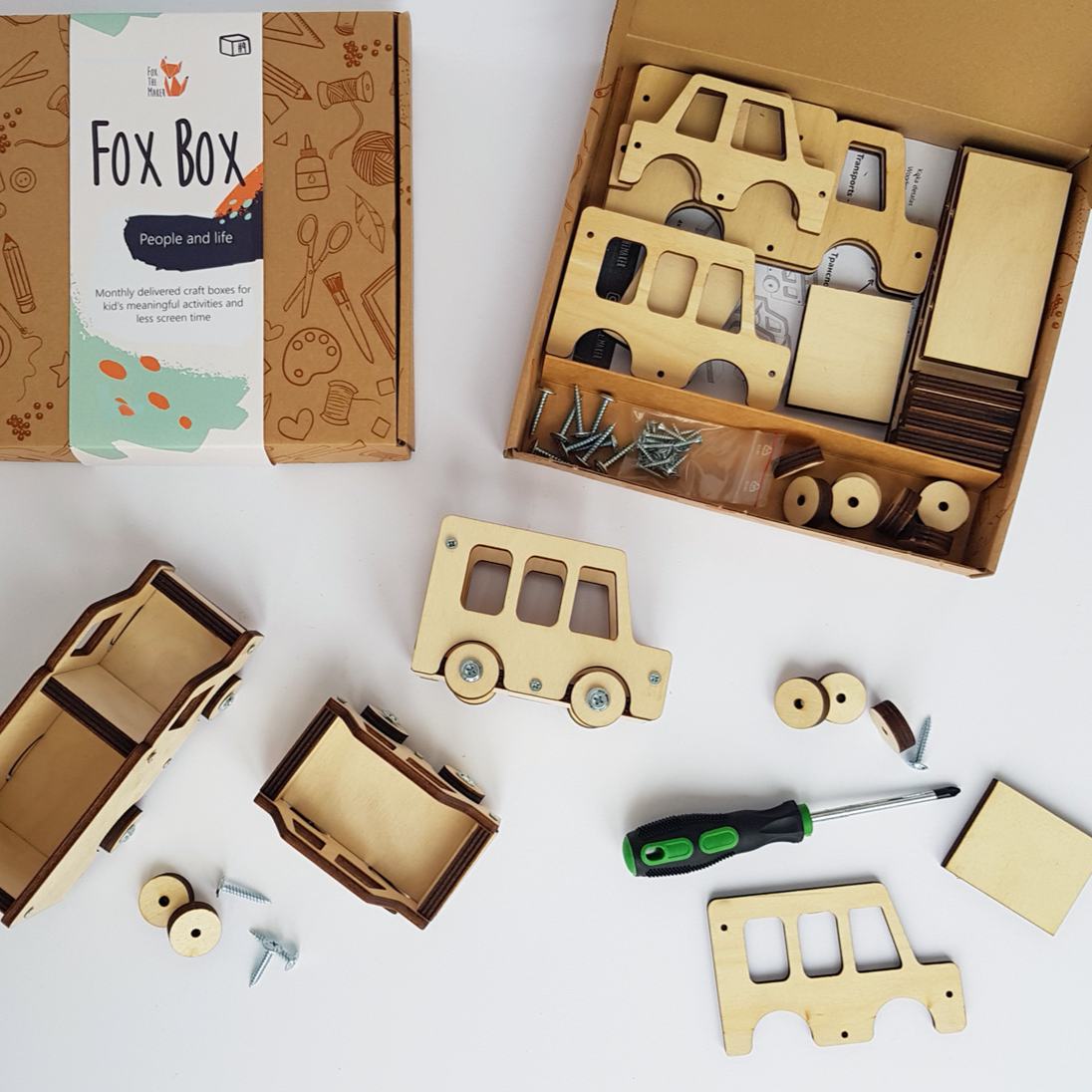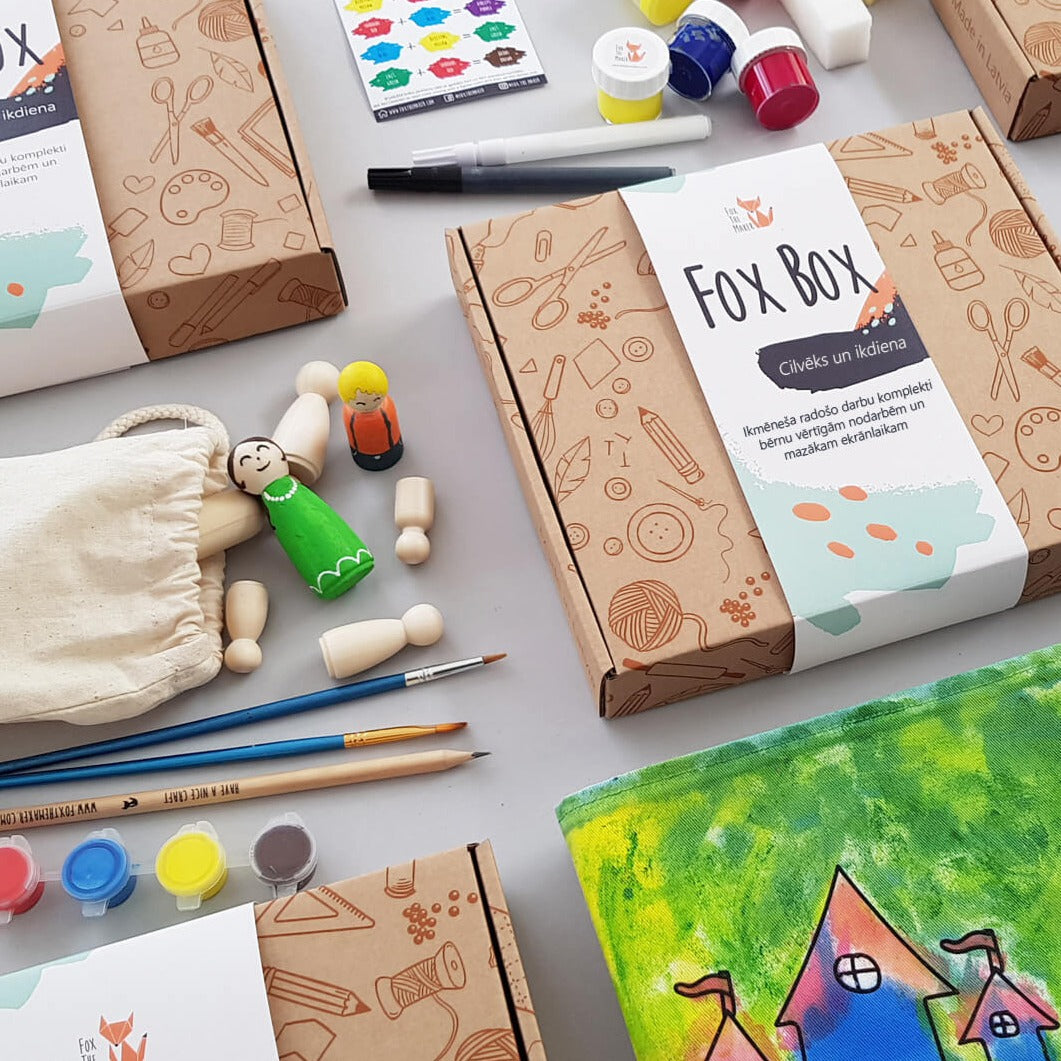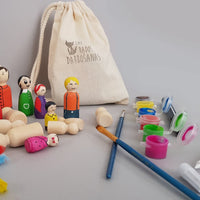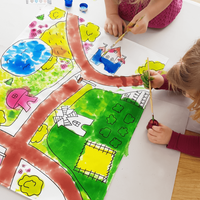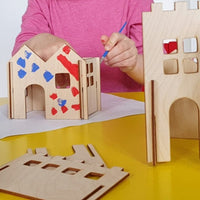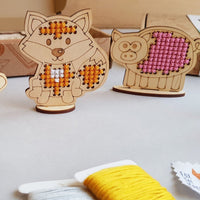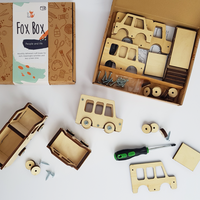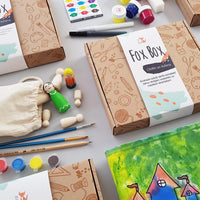 Looking for a fun and creative activity for your child? The Fox Box Subscription is the perfect way to encourage your child's creativity! This 6-month subscription service delivers creative kits straight to your door. They're packed full of fun and stimulating activities for children ages 5 to 8 years.
Each new box builds on the previous one. Starting with wooden peg dolls that turn into families and characters. With the next box add the colorful city play mat and choose where they will live. Need houses? Here they are – paint them and add stickers to furnish the kitchen, living room, and more. Next boxes will bring embroidered wooden animals and different kinds of trees. That will allow for making an even larger play area. Did I forget the cars? The last box will bring wooden cars that must be screwed.
These boxes will unlock an unlimited number of ways to use its contents in everyday play. Subscribe today and give your child the gift of creativity and learning!
#1 People: Turn wooden peg dolls into your unique characters - people, superheroes, or fairytale characters.
#2 City: Paint the fabric city mat with houses, roads, lake, woods.
#3 Houses: Build, paint and decorate houses for the wooden peg dolls.
#4 Animals: Learn cross stitching to create animals - fox, cat, cows, pigs and more.
#5 Trees: Different techniques for making trees - start with your favorite one.
#6 Transport: Screw together real wooden car, bus, and truck so everyone can drive around the city.
You will receive a new box every month for 6 months. We will
ship your first box ASAP. The next boxes will be shipped in 1-3 business days after
receiving your automatic payment every month.
We deliver anywhere in the world. There will be an
additional shipping cost outside Latvia. You will see this before payment.
Read more about the delivery and return of goods HERE.
Share
What's inside
The set includes everything your child needs to create a unique craft!
Each box builds on the previous one, creating a larger play area
Subscription line is suitable for children aged 5-8 years. Activities include sewing, fabric painting, construction, and other creative activities.
Younger children may need more help from adults to understand how to do the work.
It is not possible to choose the order of the boxes. We have arranged the order so that your child can build their playground with each box.
No worries! Your child can take their time to finish the crafts in a longer period of time and still enjoy playing.
Every box is built so that your child can start using it in daily plays even if they haven't finished the craft. For example, peg dols can be used if not painted, animals don't have to be sewn, and so on.
The subscription line is 6 months long. You will receive a new box every month.
We can proudly say that all craft boxes are designed, manufactured, and packed in Europe. To be more precise - in Latvia.
The price of the product is for one subscription box. Payment for the next box will be made automatically according to your chosen payment method.
Yes, in that case email us at info@foxthemaker.com and we will send an invoice for all the boxes.
Creative boxes will be shipped one at a time.
Do you remember waiting for your subscription magazine in the mailbox every month? Gives the child these feelings of anticipation and excitement!
Besides, in our hurried rhythm of life, sometimes we don't even notice how time flies. And the time passes just as quickly since the last creative activity or trying out new skills for the child.
Subscription is an opportunity to regularly give the child something new, as well as to spend time in joint creative activities.
If for any reason you wish to unsubscribe, please let us know at info@foxthemaker.com and we will unsubscribe. No cancellation fees will apply!
You can also cancel your subscription in your account on our website www.foxthemaker.com.