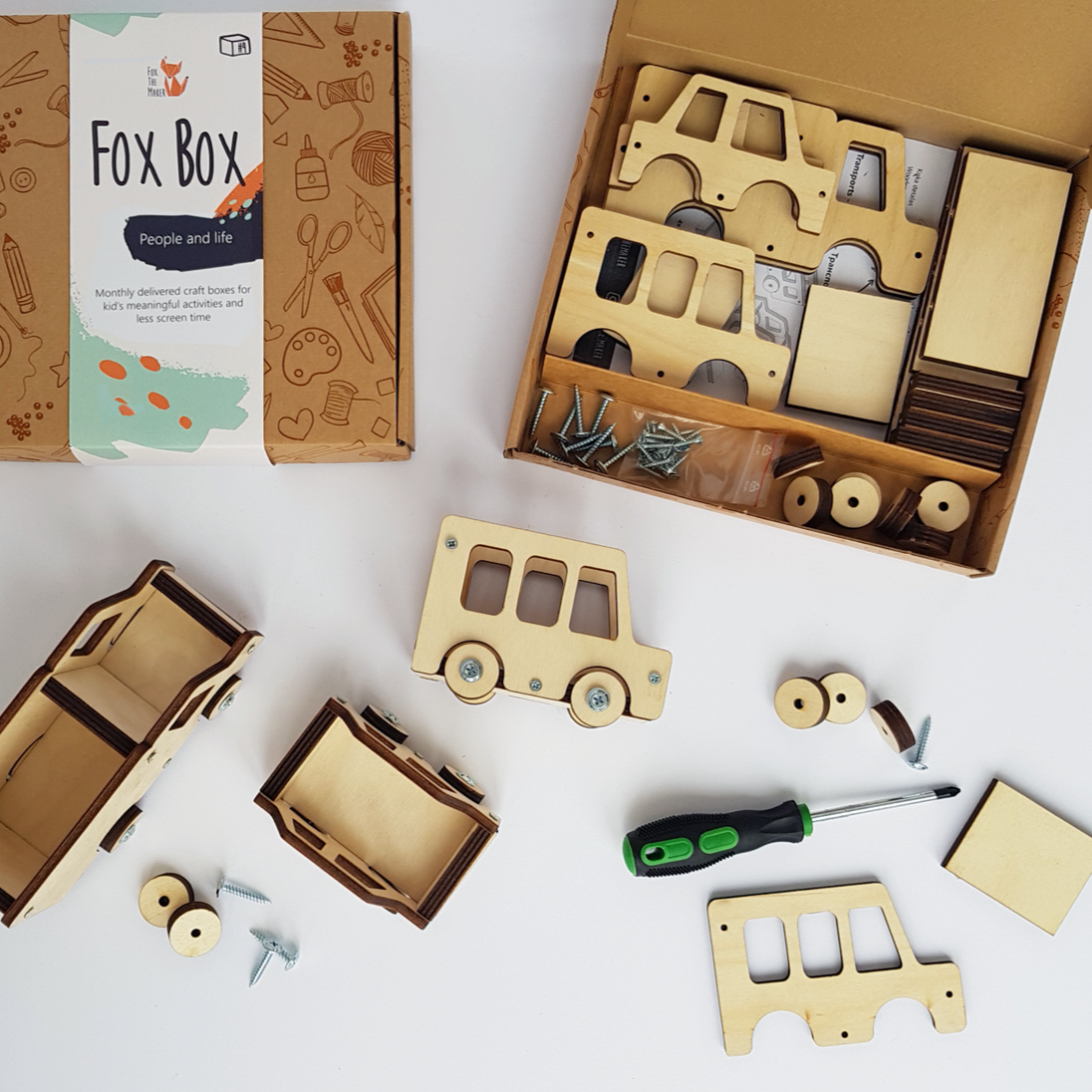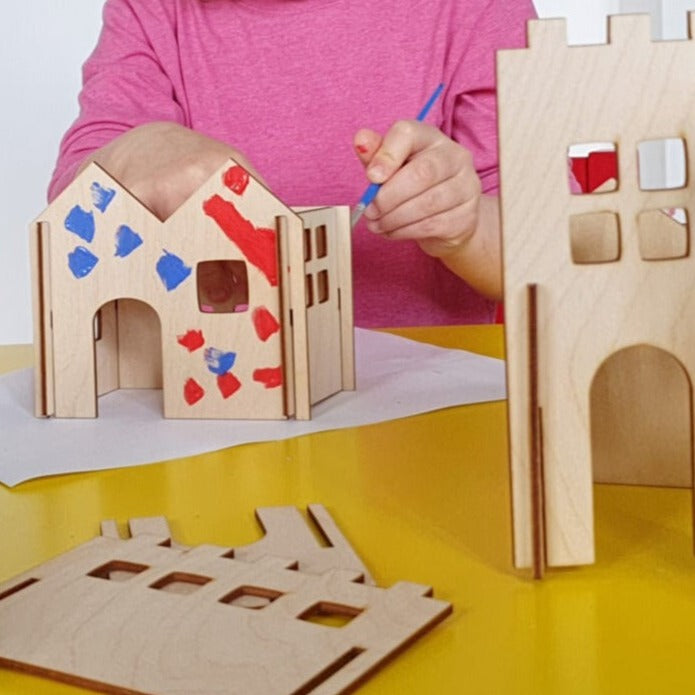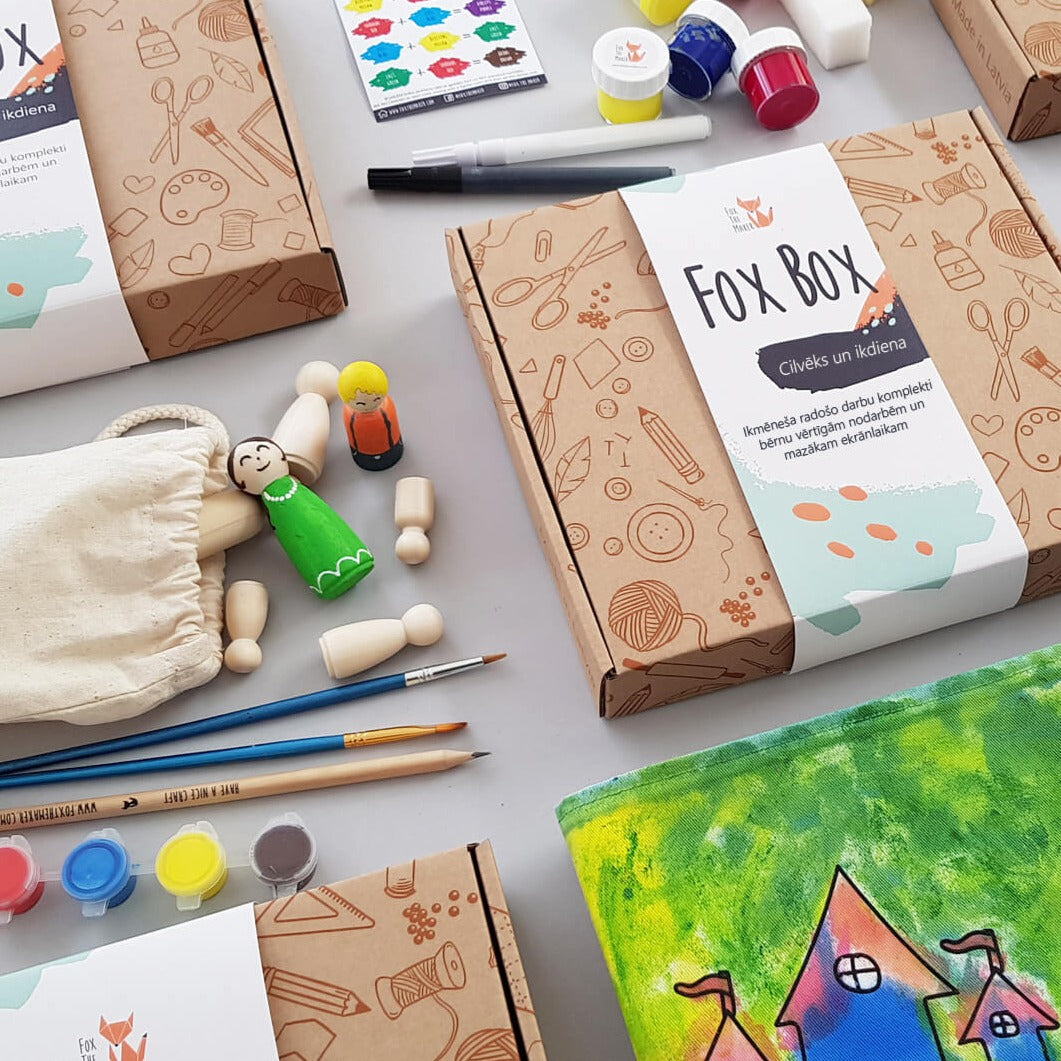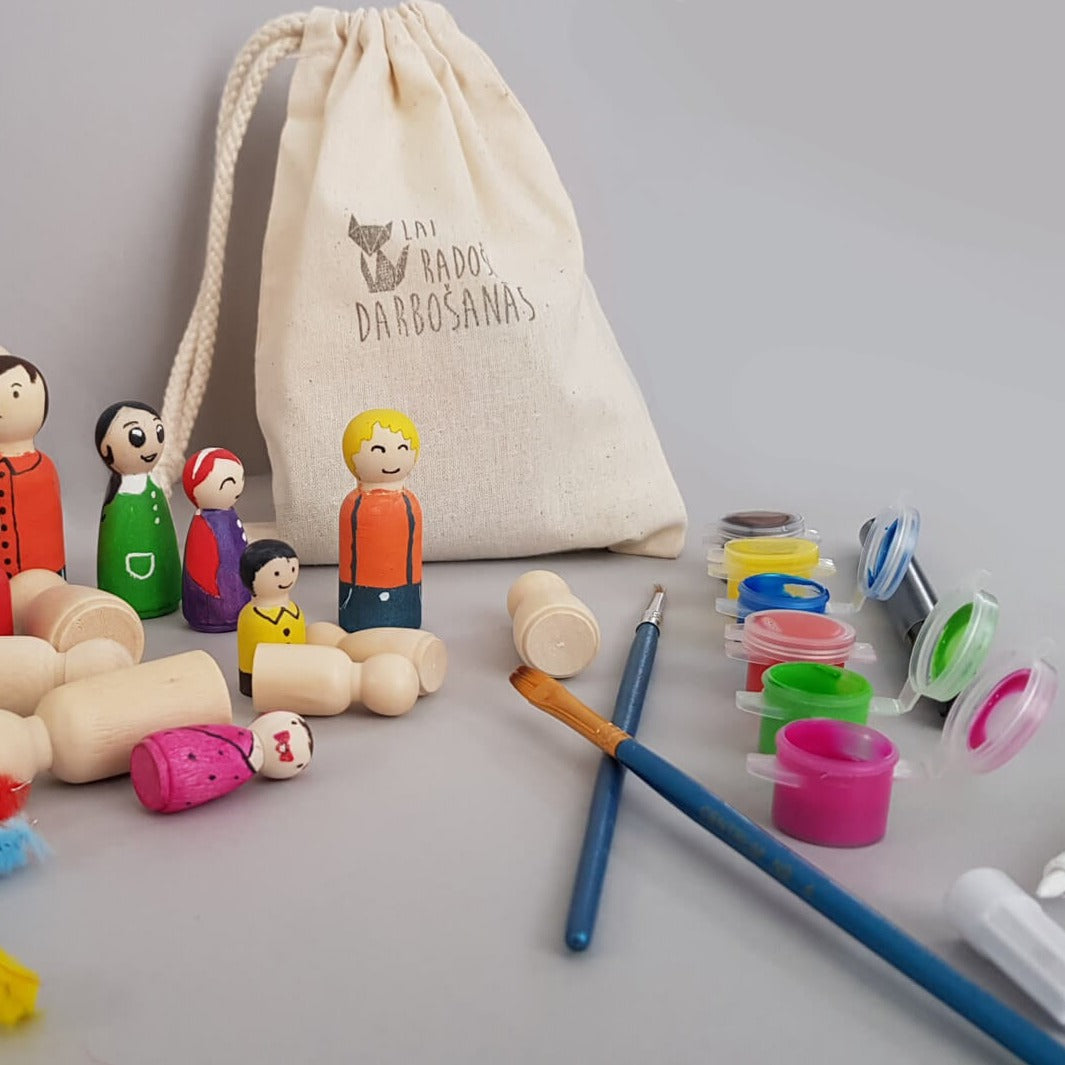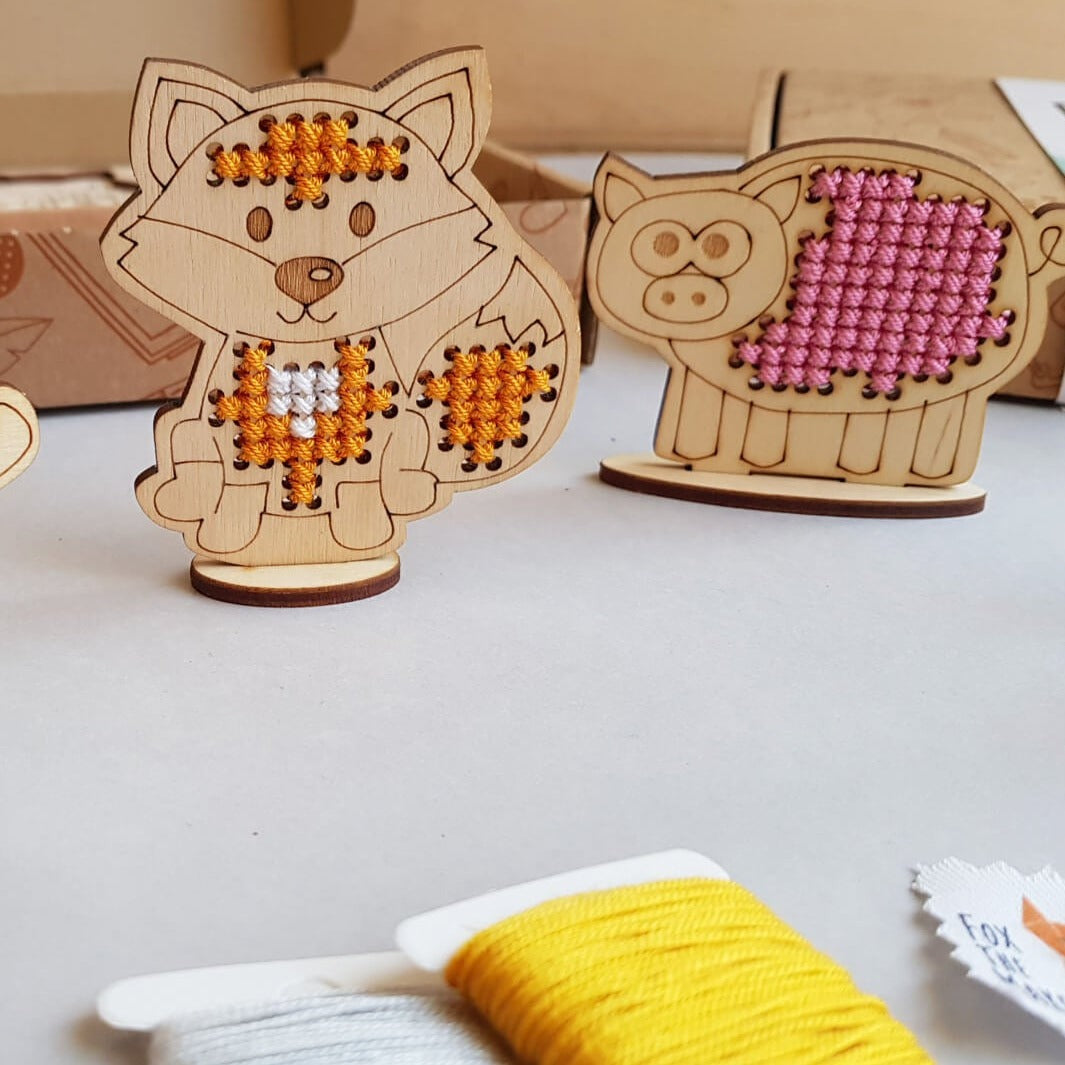 The creative boxes of the subscription line "People and life" can also be purchased separately.

#1 People's creative box will allow you to learn sketching, creating characters with colors on wooden figures, as well as trying the craft of tailoring. Very simple cutters included in the set!

#2 In the city box, using high-quality fabric paints, the child will create his own environment for wooden people, painting houses, fields, roads and the rest of the city.

#3 Houses are painted and decorated in the creative box number 3. They can be repeatedly disassembled and assembled both as individual houses and as terraced houses.

#4 The contents of the animal creative box will teach you how to sew in cross stitch and get to know different types of sewing, and will allow you to create colorful and reliable playmates on your own - a rabbit, a cat, a fox, a goat, a sheep and others.

#5 The tree-creating box will allow you to create a spatial forest with various techniques.

#6 In the transport box, you can try working with a screwdriver, assembling a wooden bus, car and truck.

SUBSCRIBE and SAVE! 

Fox Box is the first subscription line for children in Latvia, during which the child can create his own playground. You can buy each creative box separately or save by subscribing and give your child a great and valuable surprise every month!
The set includes everything your child needs to create a unique craft:
The # 1 People creative box includes:
• 14 wooden little pegs in a cotton cloth bag
• 6 acrylic paints + 2 acrylic markers (black and white)
• Brushes of different sizes
• Different colored felt and soft wire for creating clothes
• Cut and design sheets

# 2 City Creative Box includes:
• printed fabric with urban / natural landscape
• fabric colors
• sponges and brushes for painting
• film for table / floor protection

# 3 Home creative box includes:
• 20 wooden walls of different designs and sizes for homes
• 6 shades of acrylic paint
• brushes for painting
• 62 stickers with home interior items

# 3 Animal Creative Box includes:
• 13 wooden beasts with holders
• 7 color threads
• Needle and thread catcher

# 5 The tree creative box includes:
• various details for making trees from felt, wire, beads

# 6 Transport Creative Box Includes:
• wooden parts for 3 vehicles
• screws
• screwdriver

All boxes include child-friendly instructions with pictures!
Frustration FREE crafting - Detailed instruction with an image of each step is included, no more confusion, only endless fun!
CAN BE USED ALONE, WITH PARENTS AND WITH FRIENDS - Great Parent-Child Interaction for a warm family time. Or can keep your child busy independently. Bonus: Also great activity for kids parties. Endless possibilities.
We will send the order within 1-3 working days.
If the order needs to be received urgently, then give a message to orders@foxthemaker.com
Read more about delivery and return of goods HERE.
Share