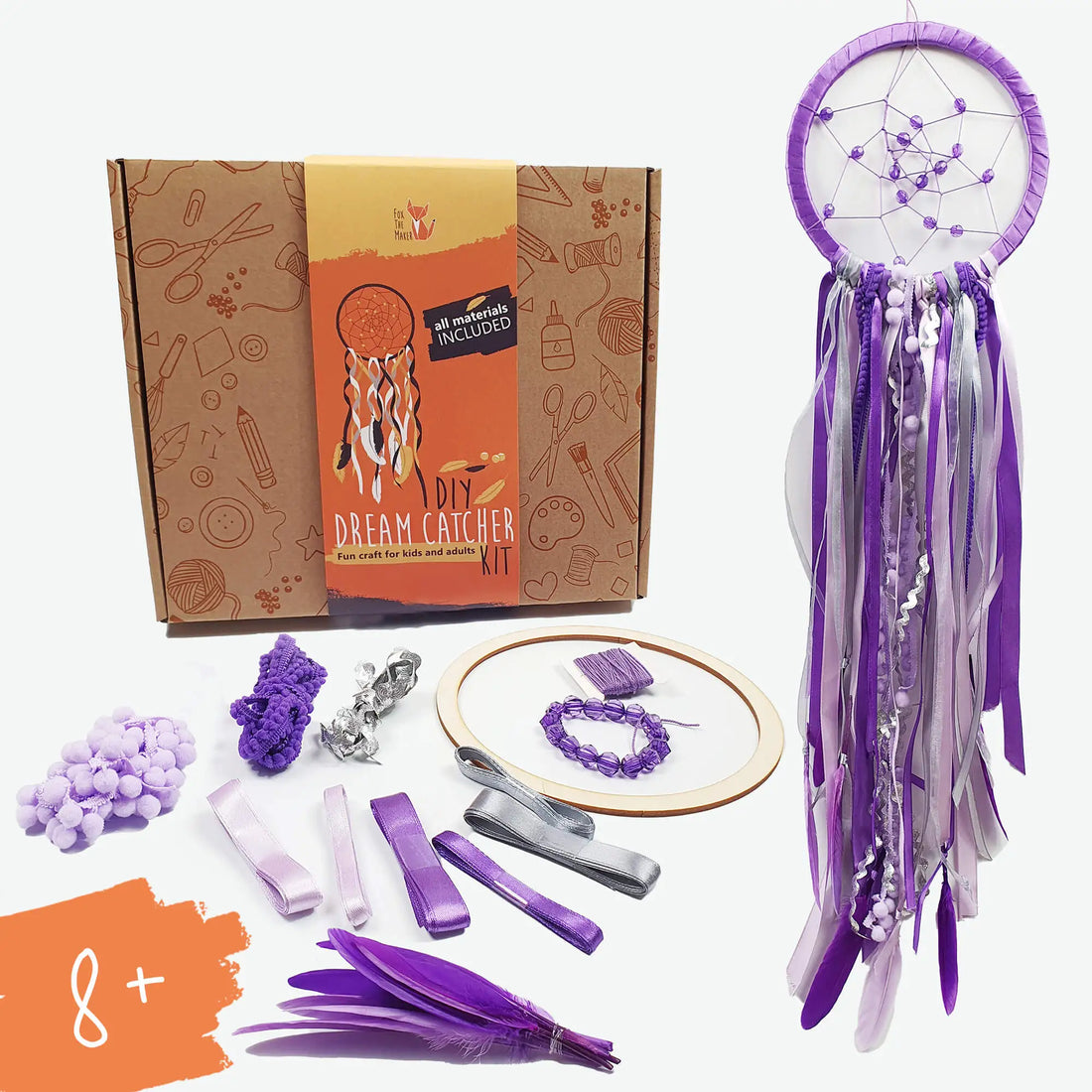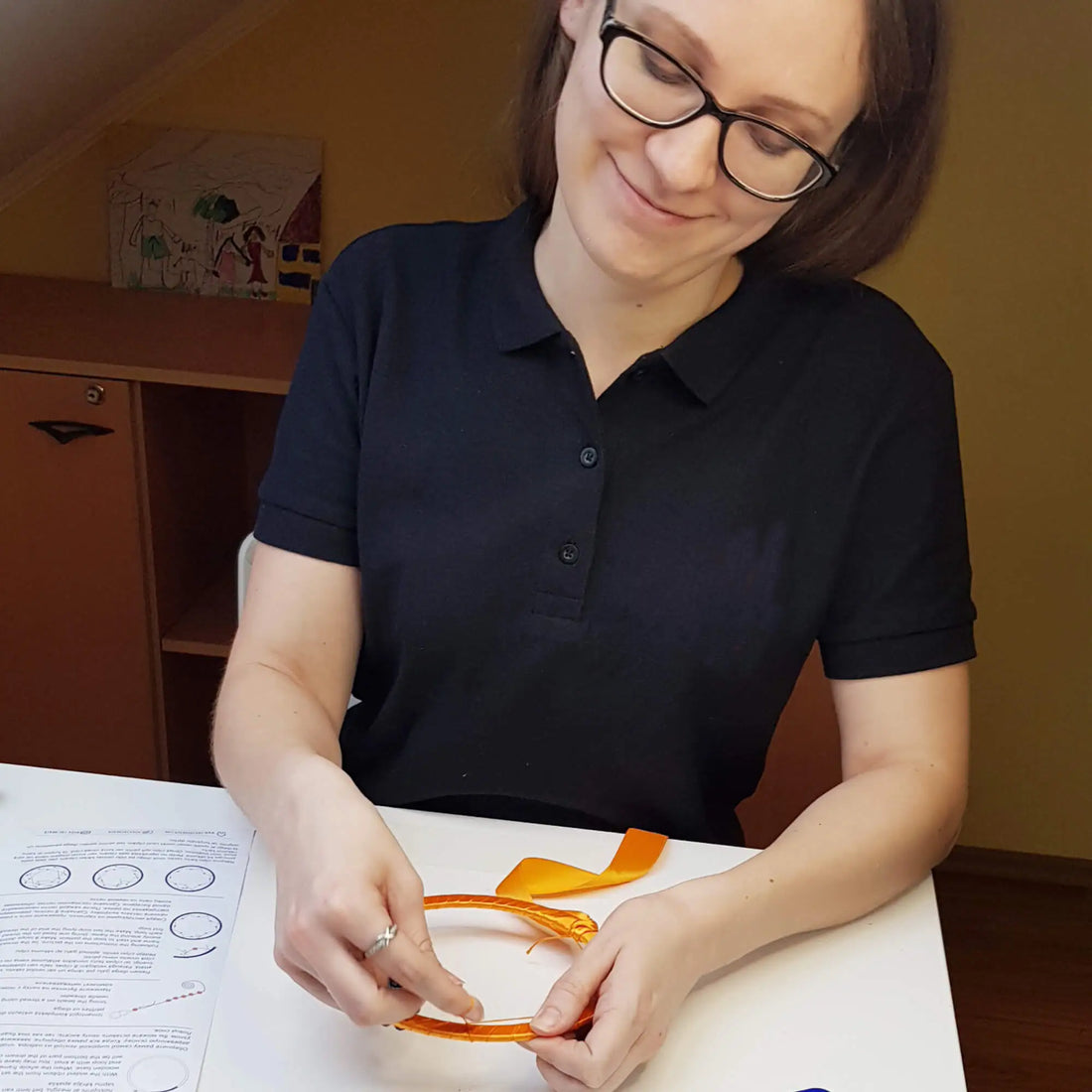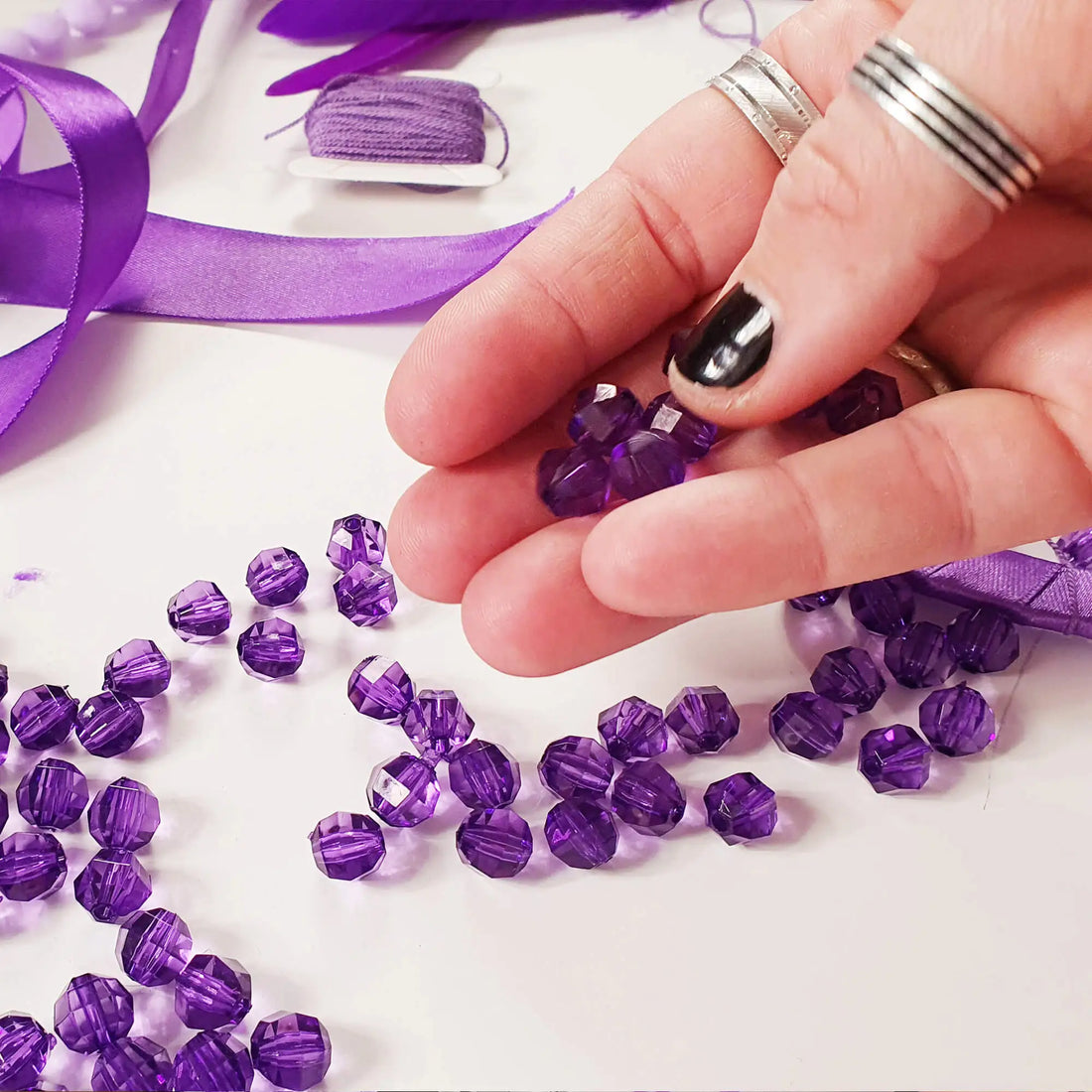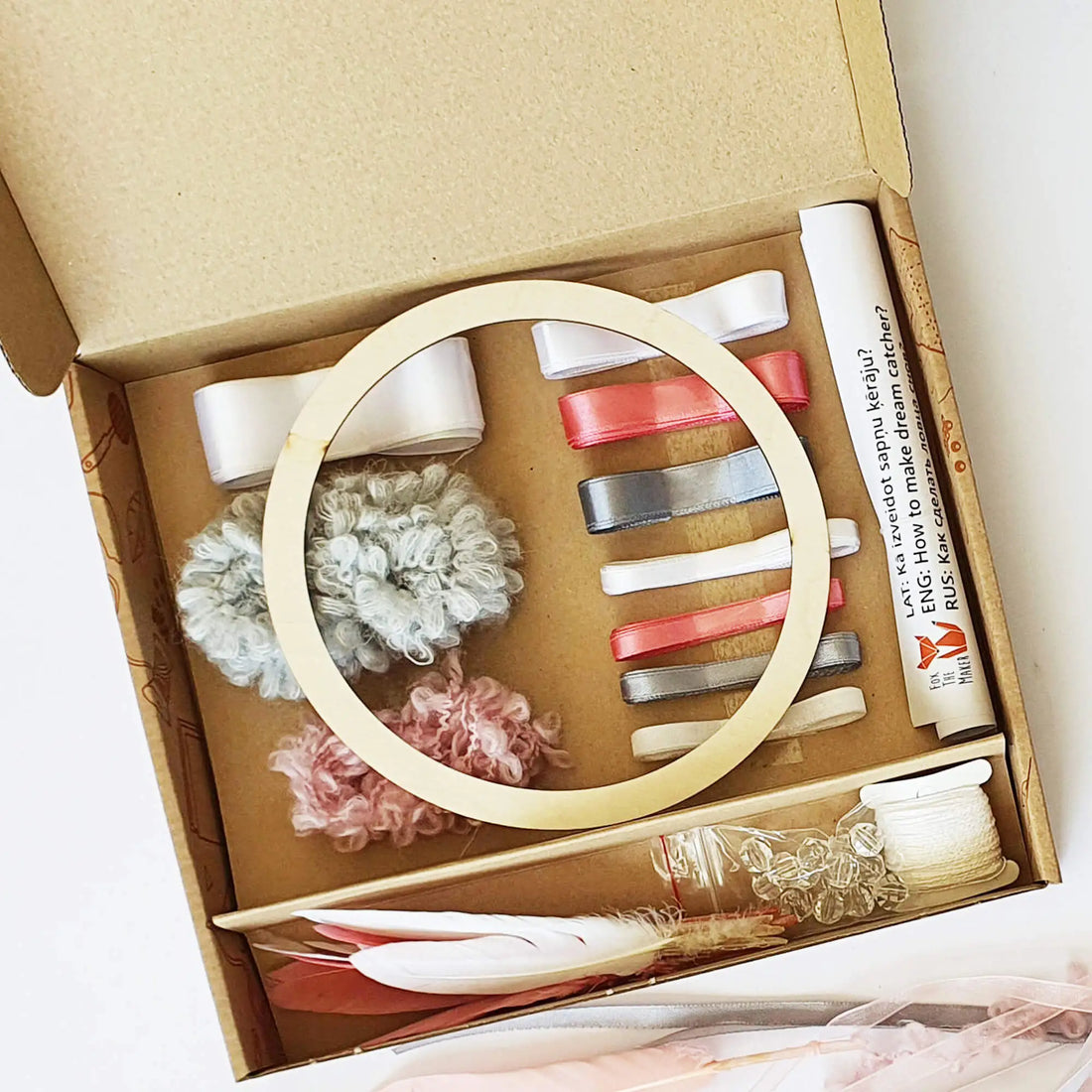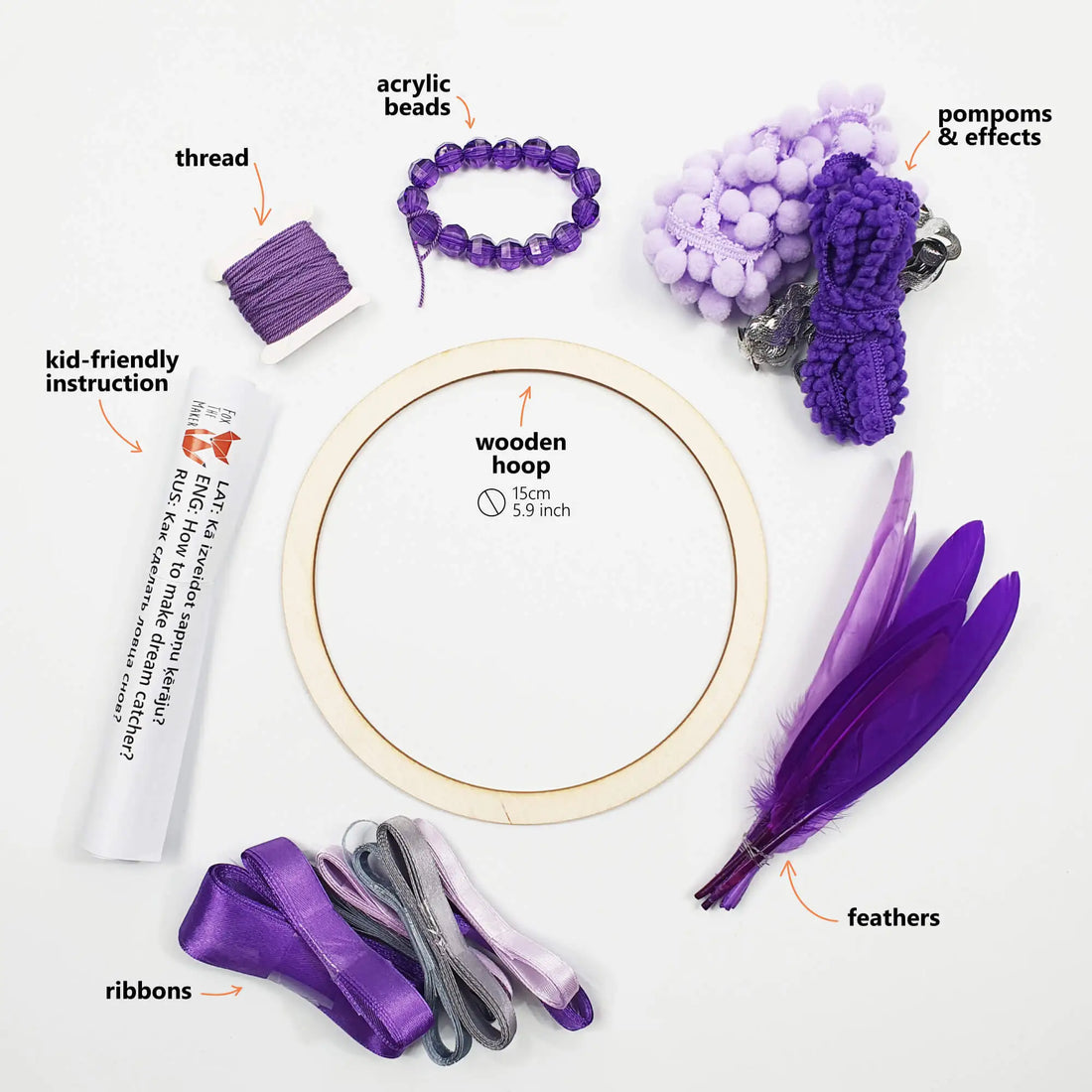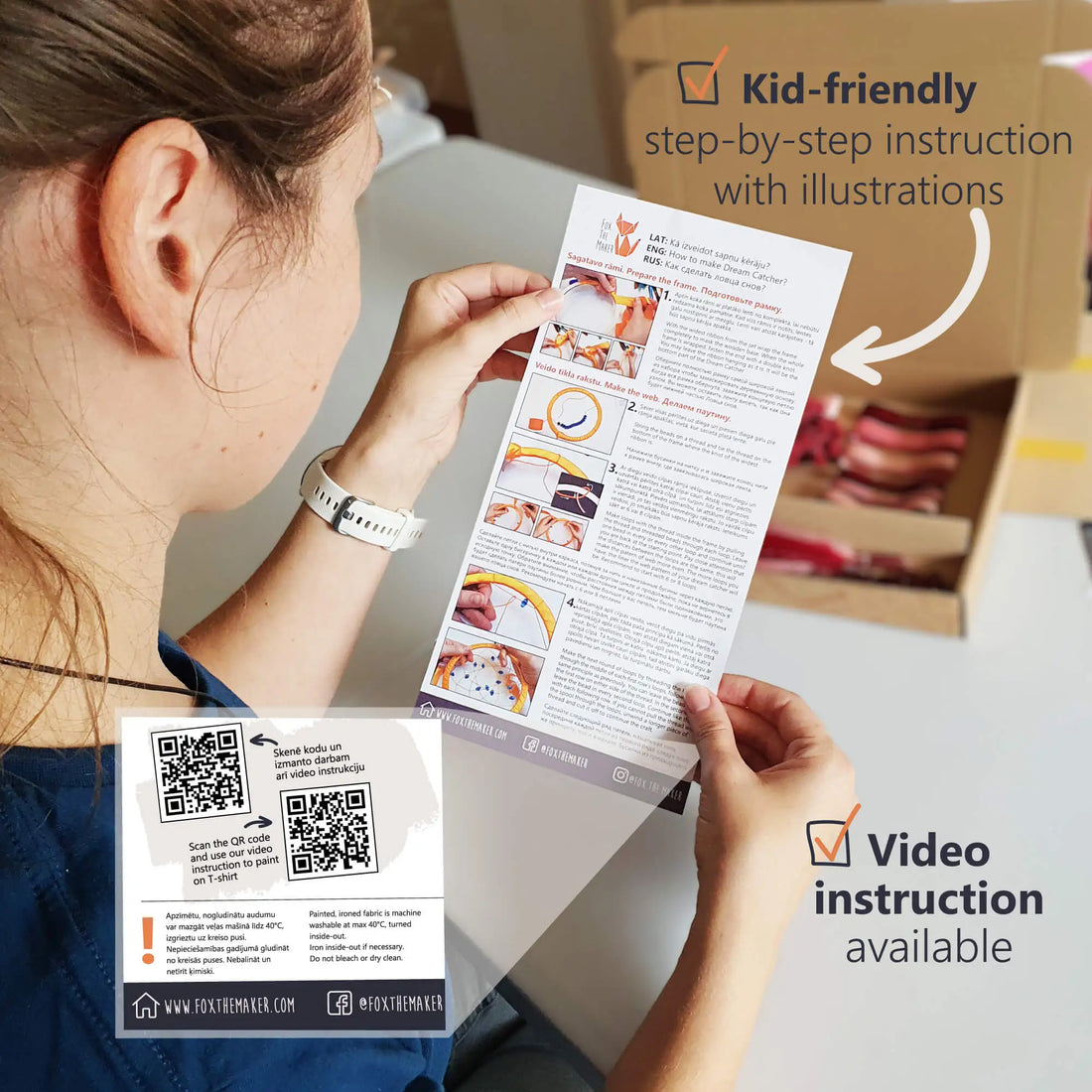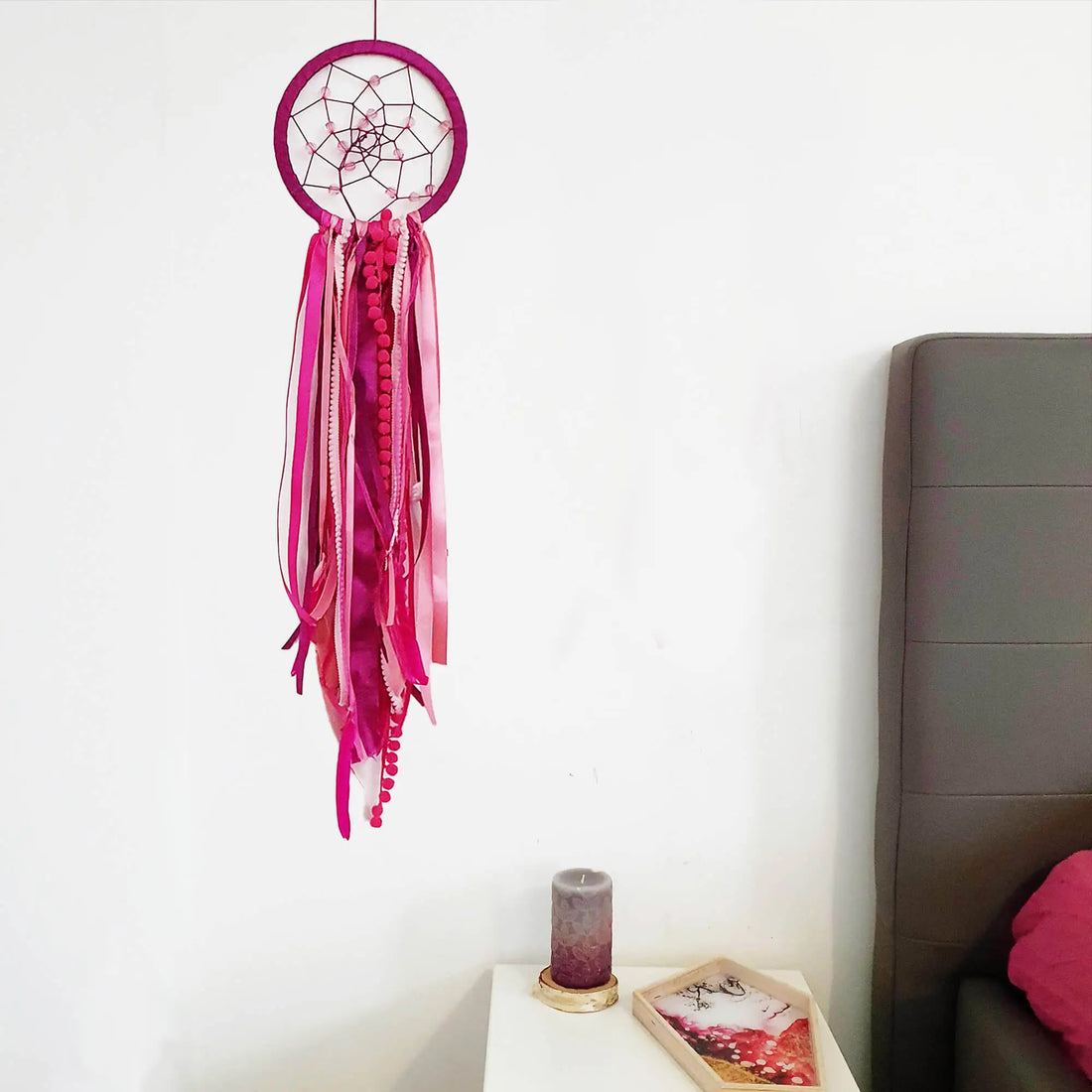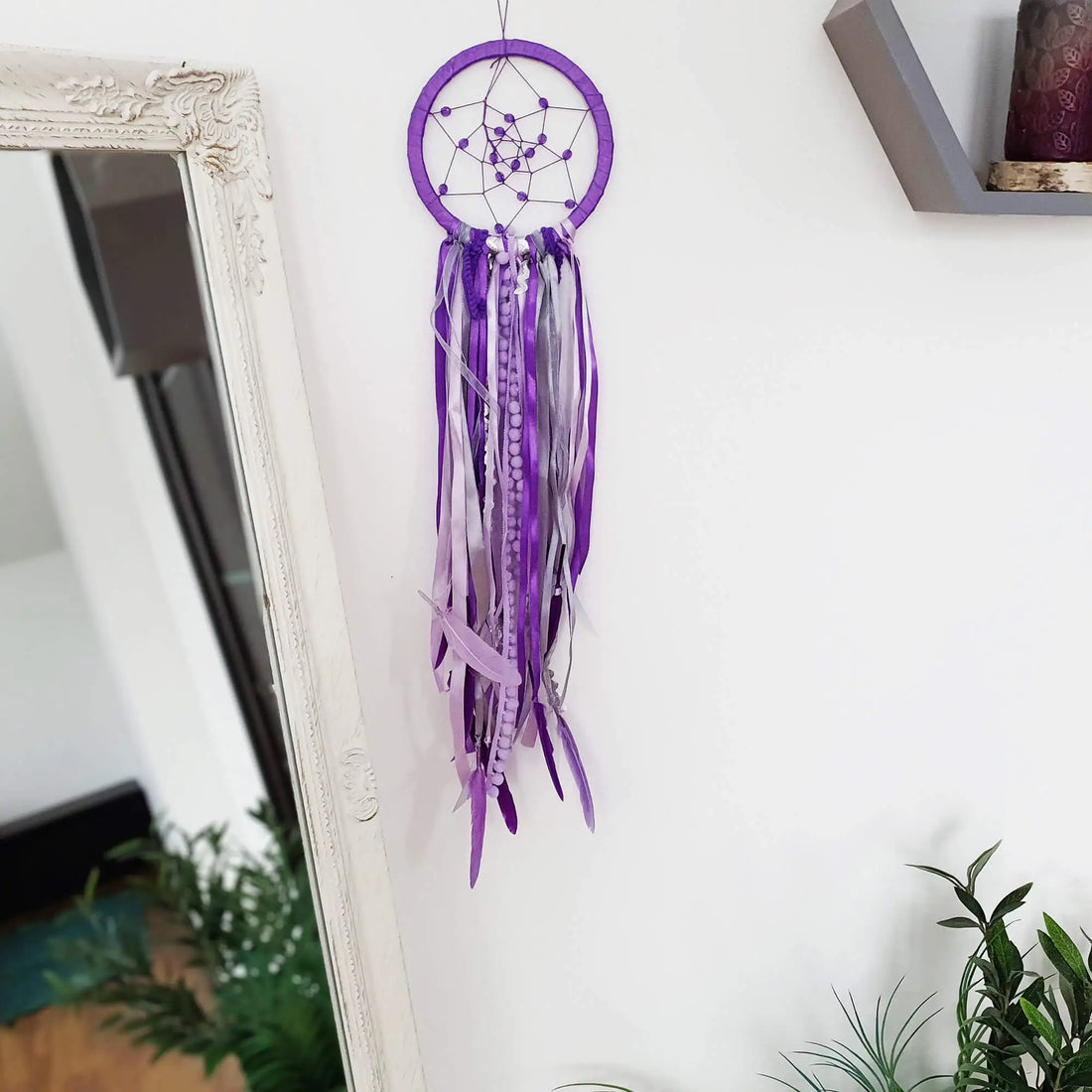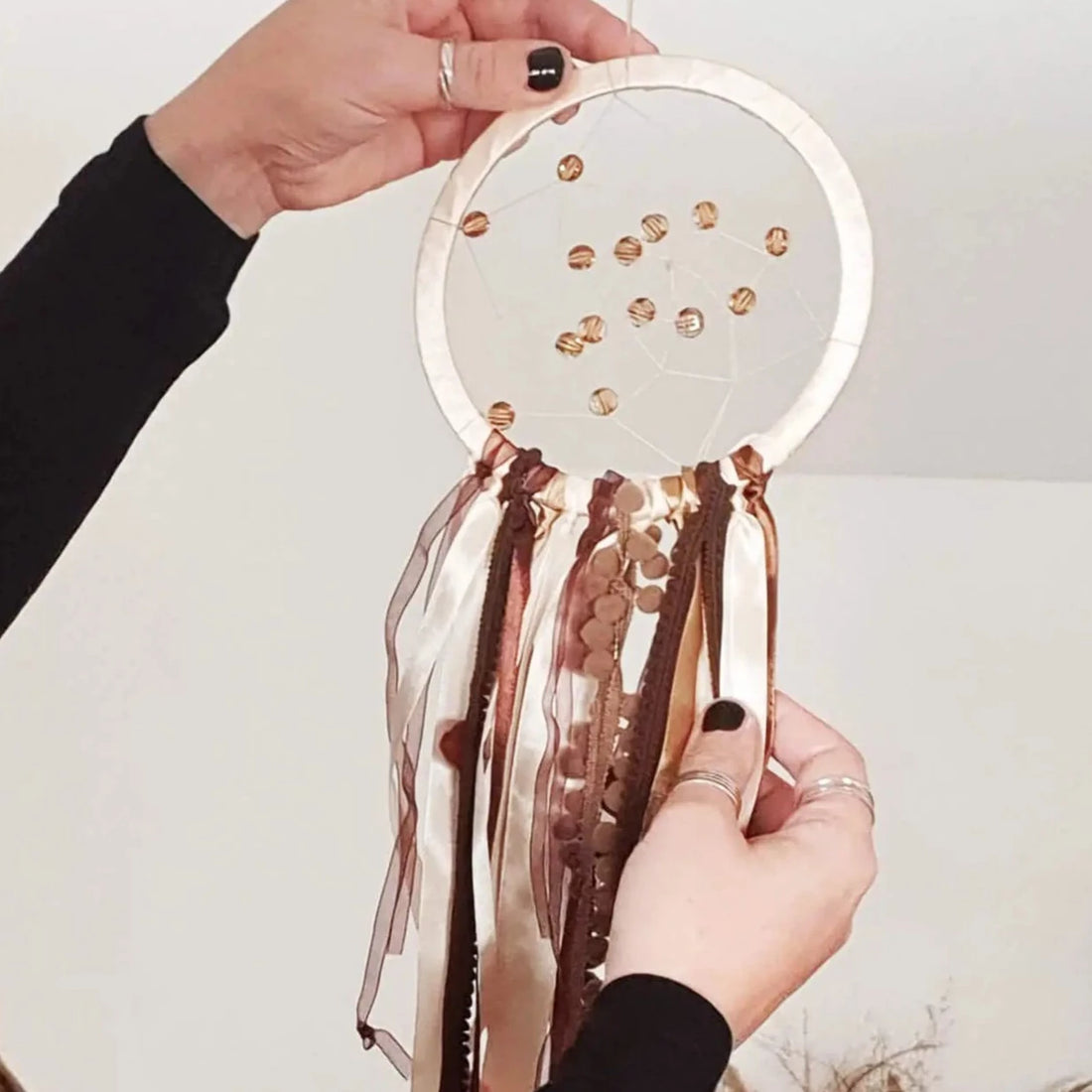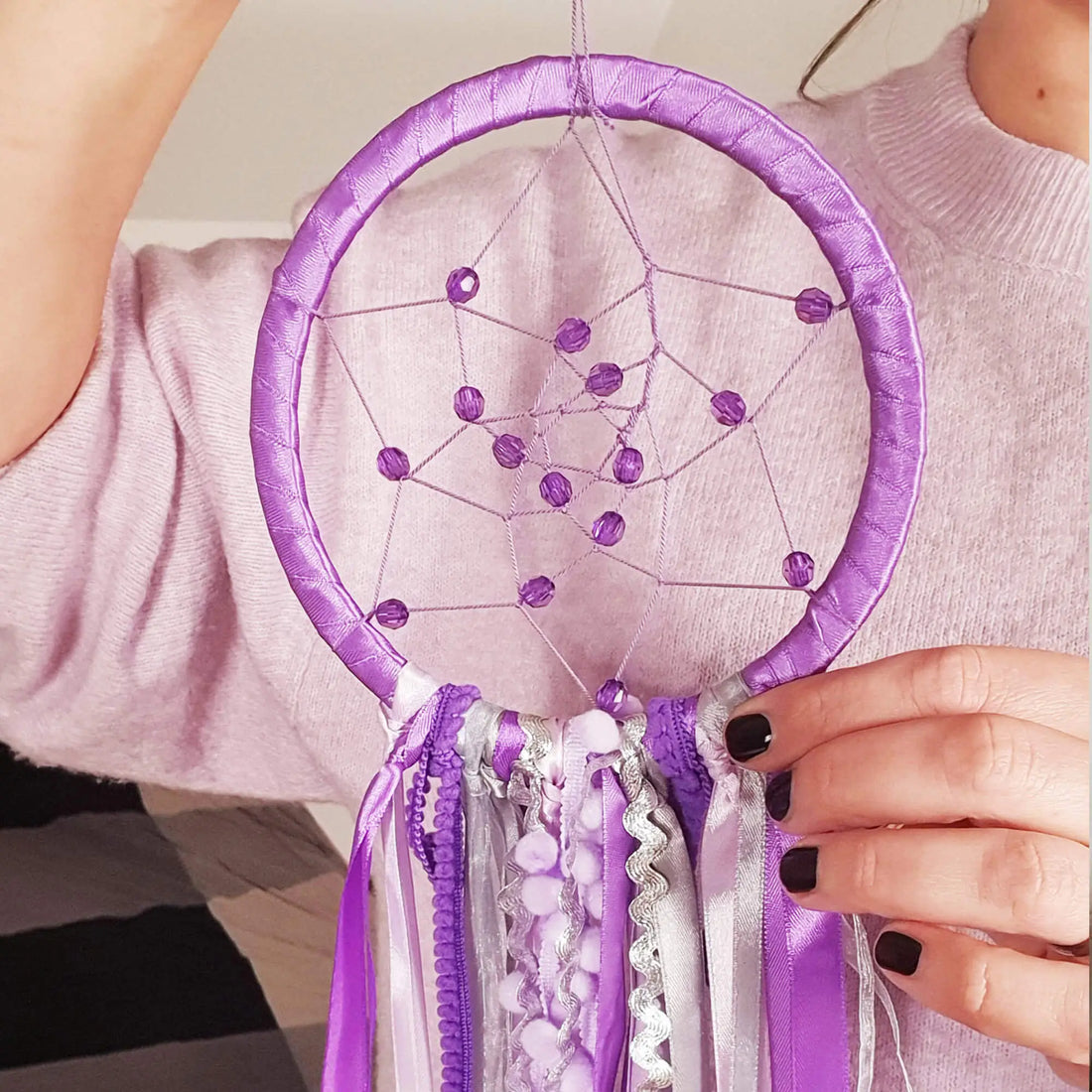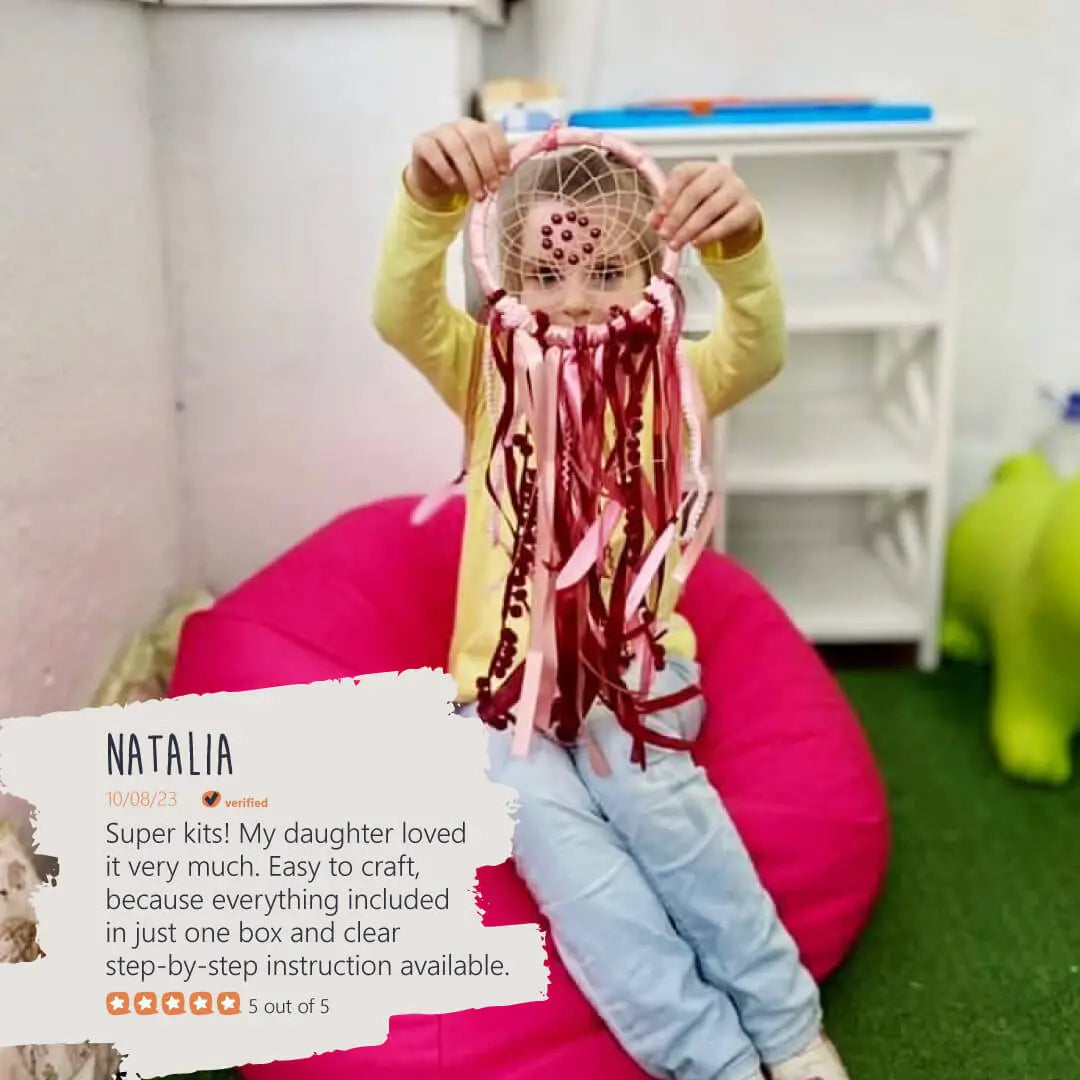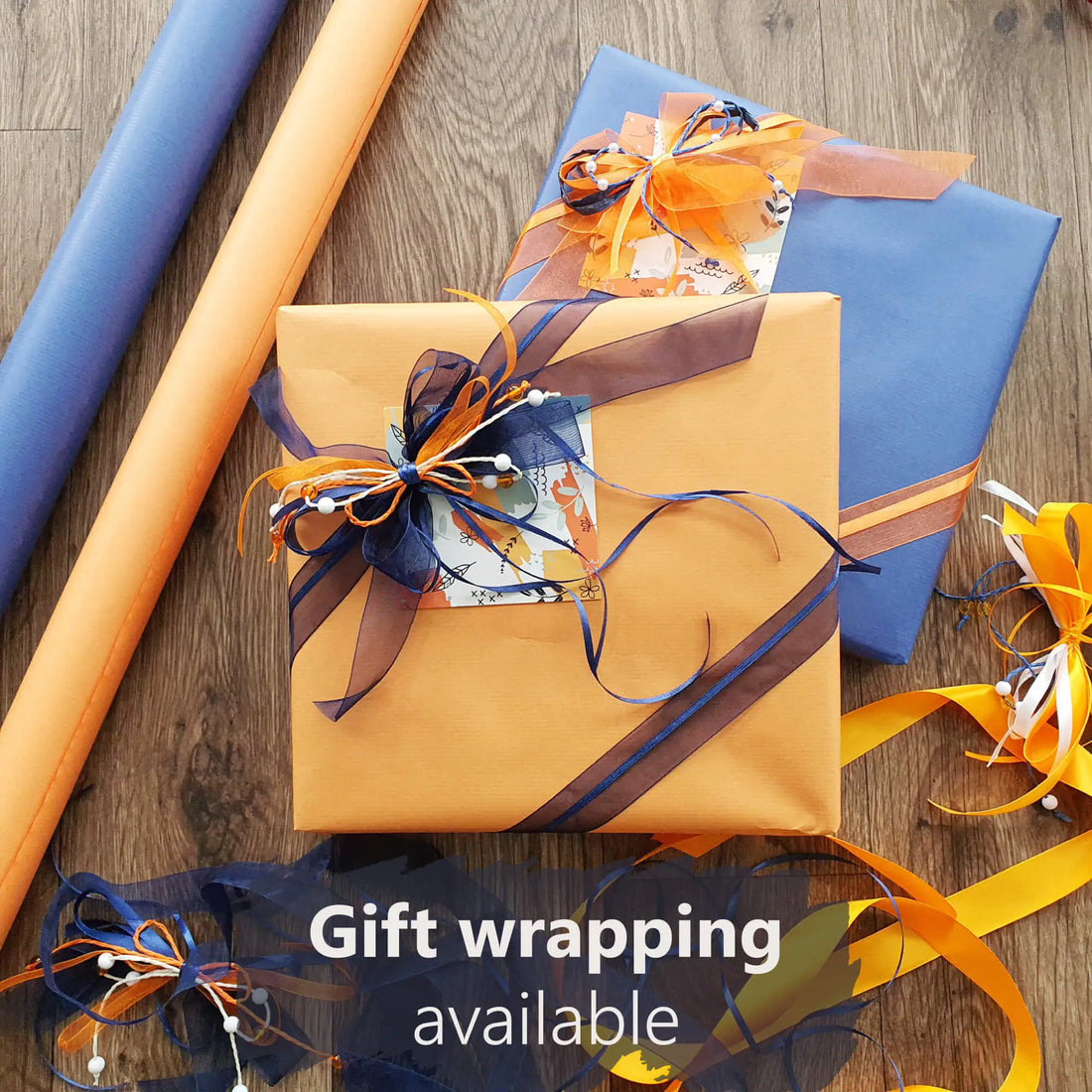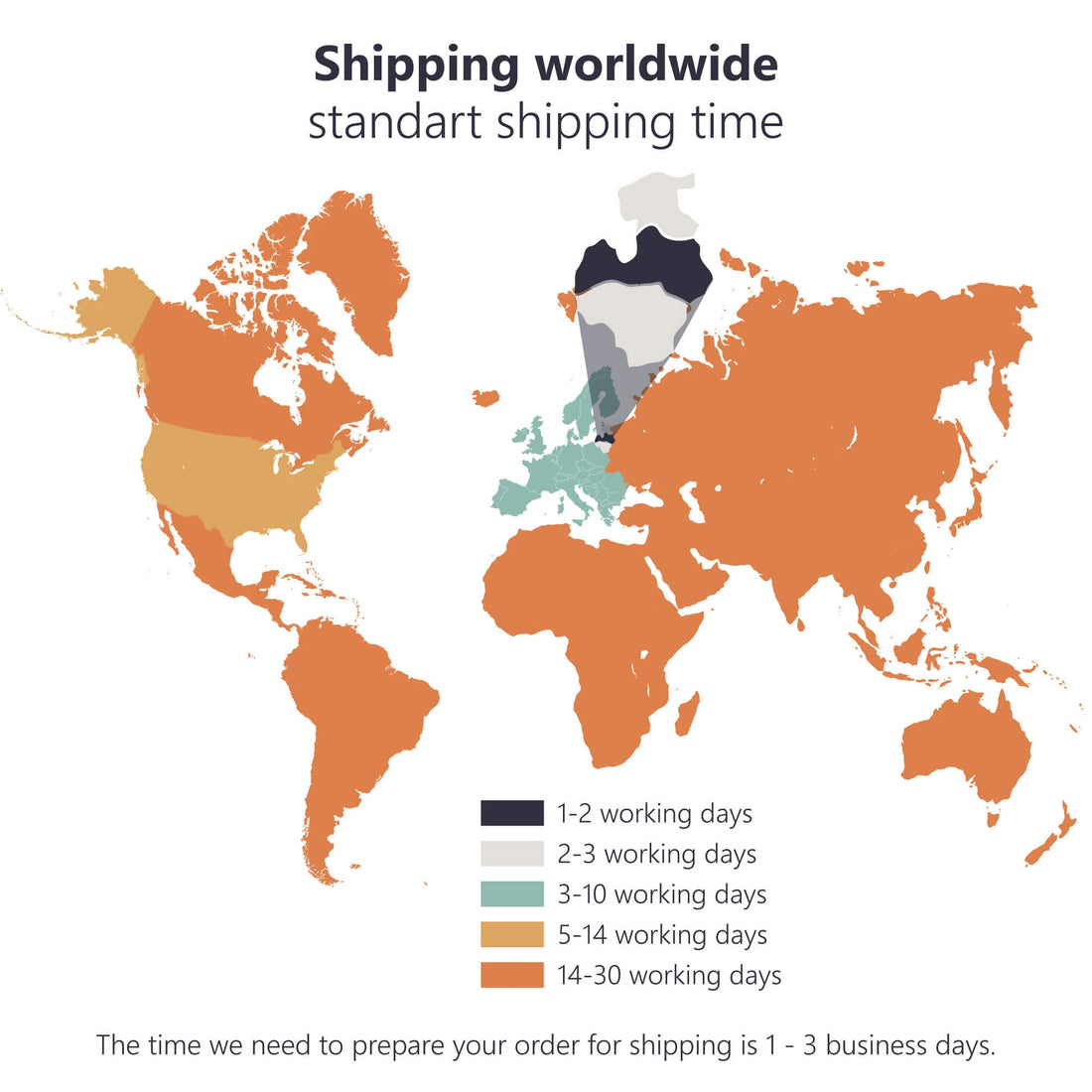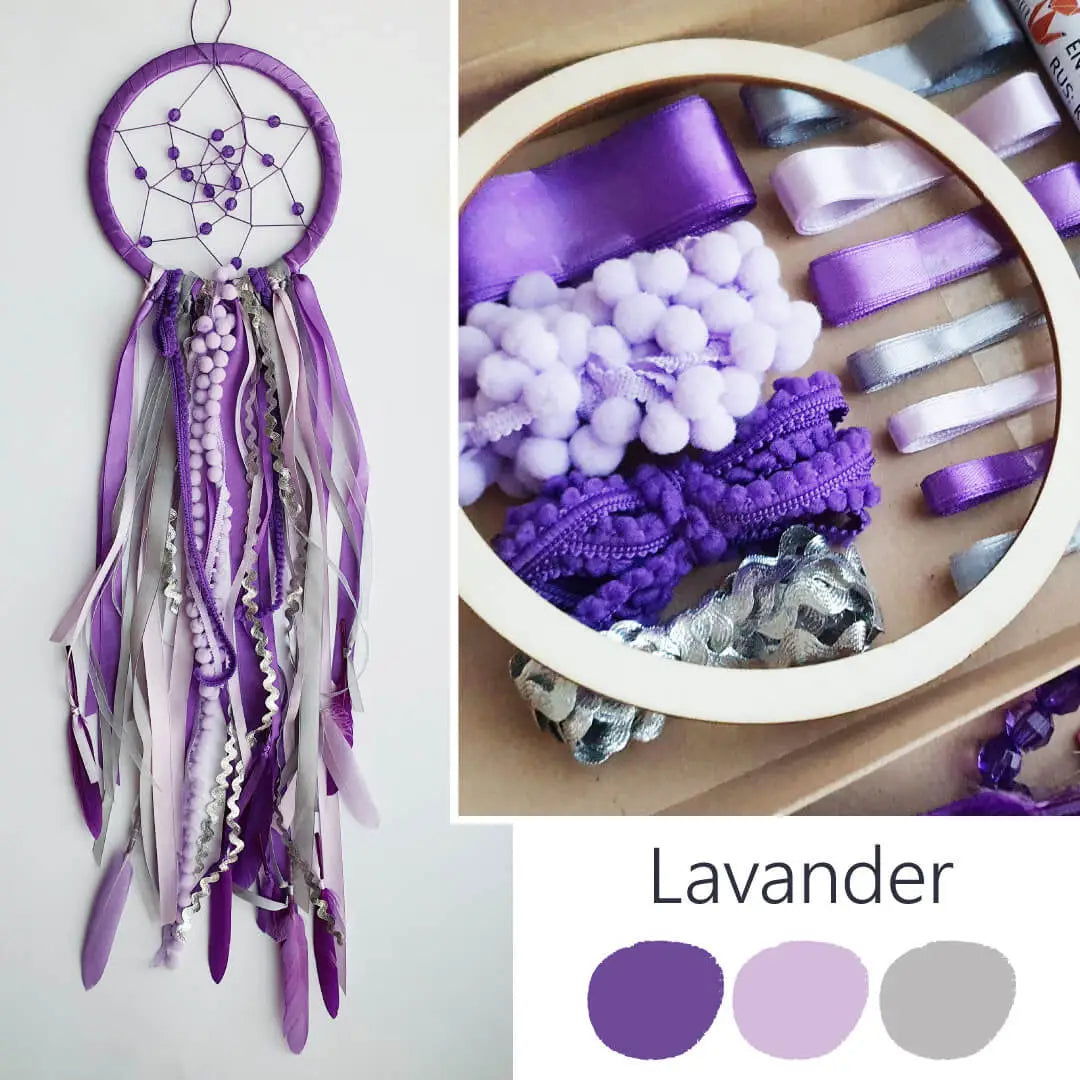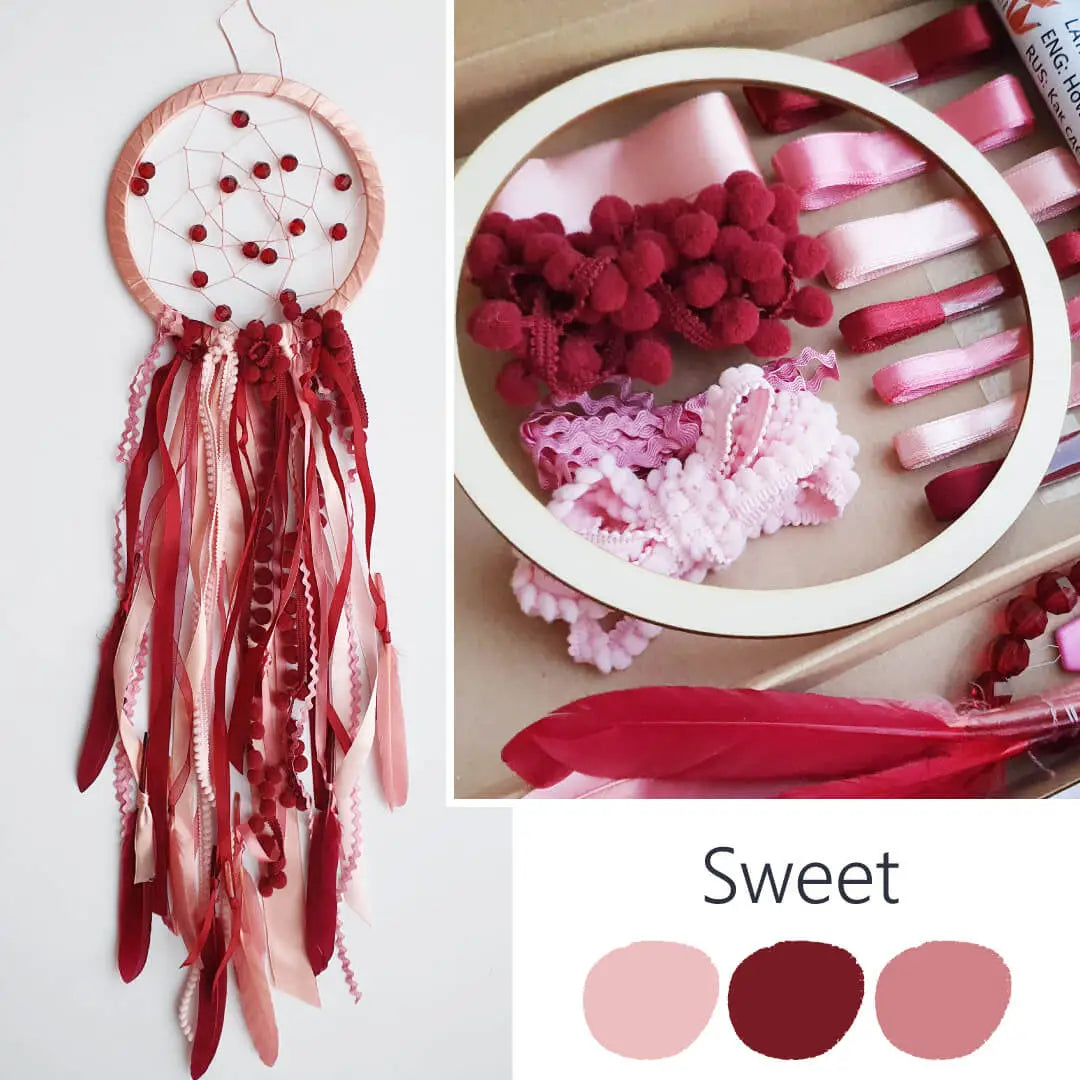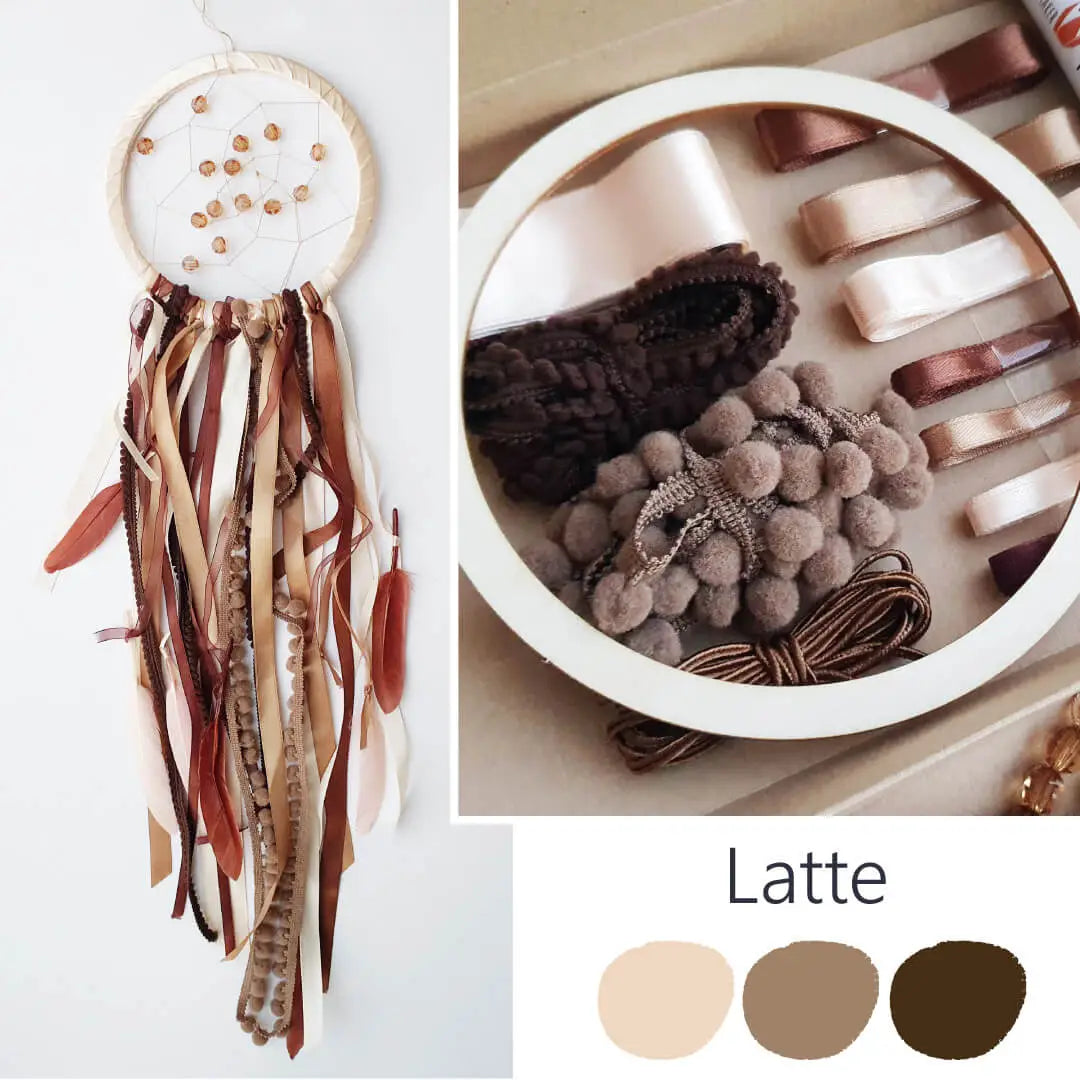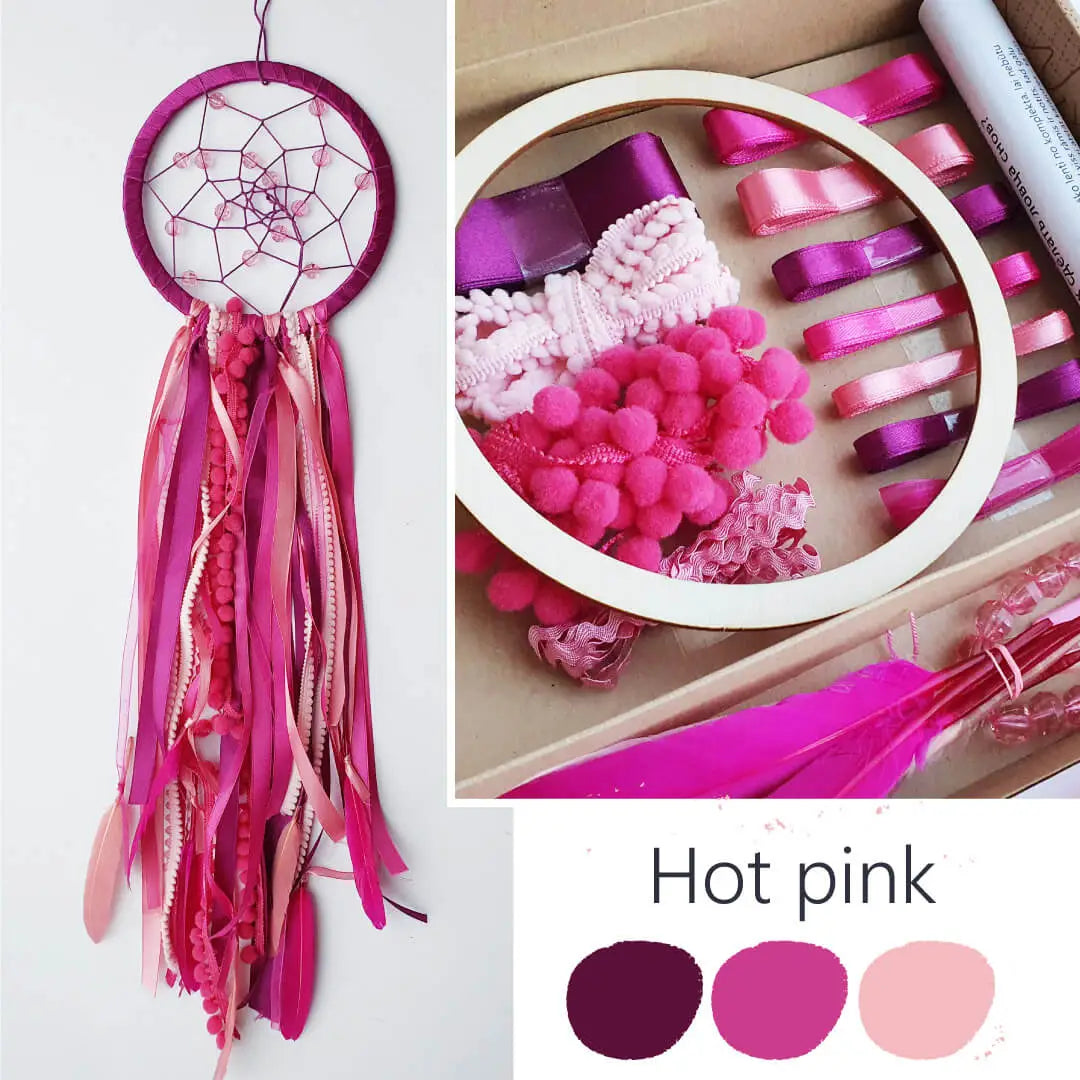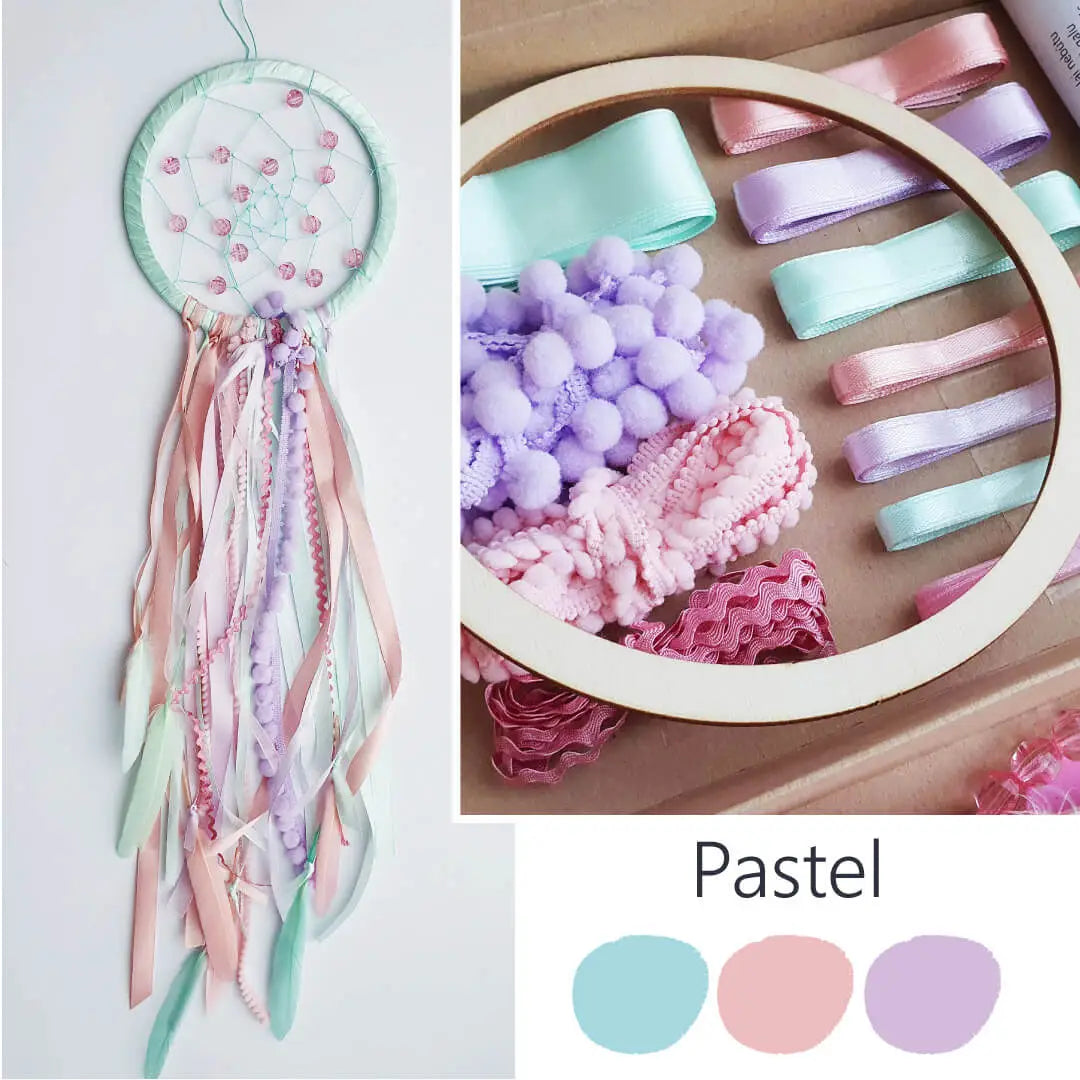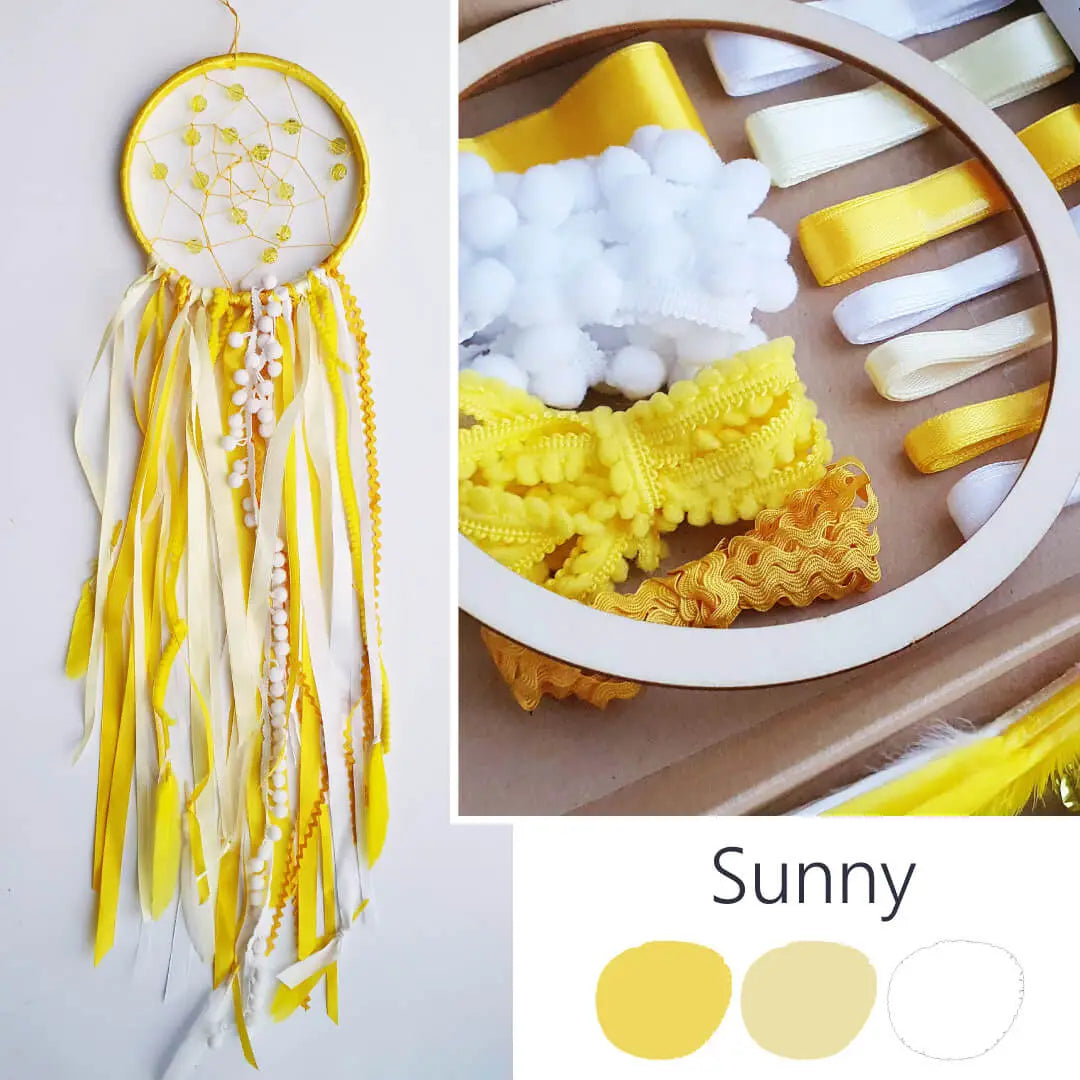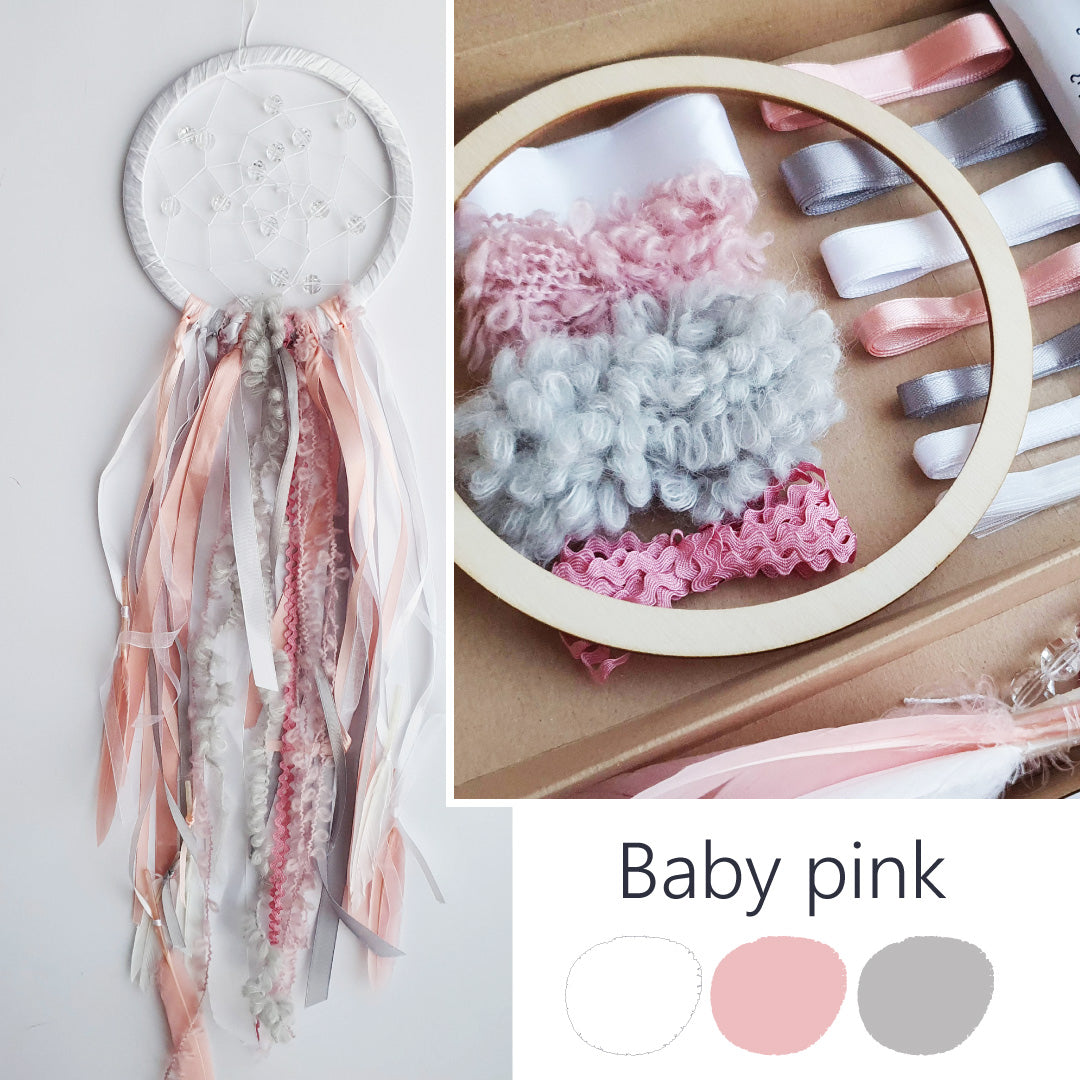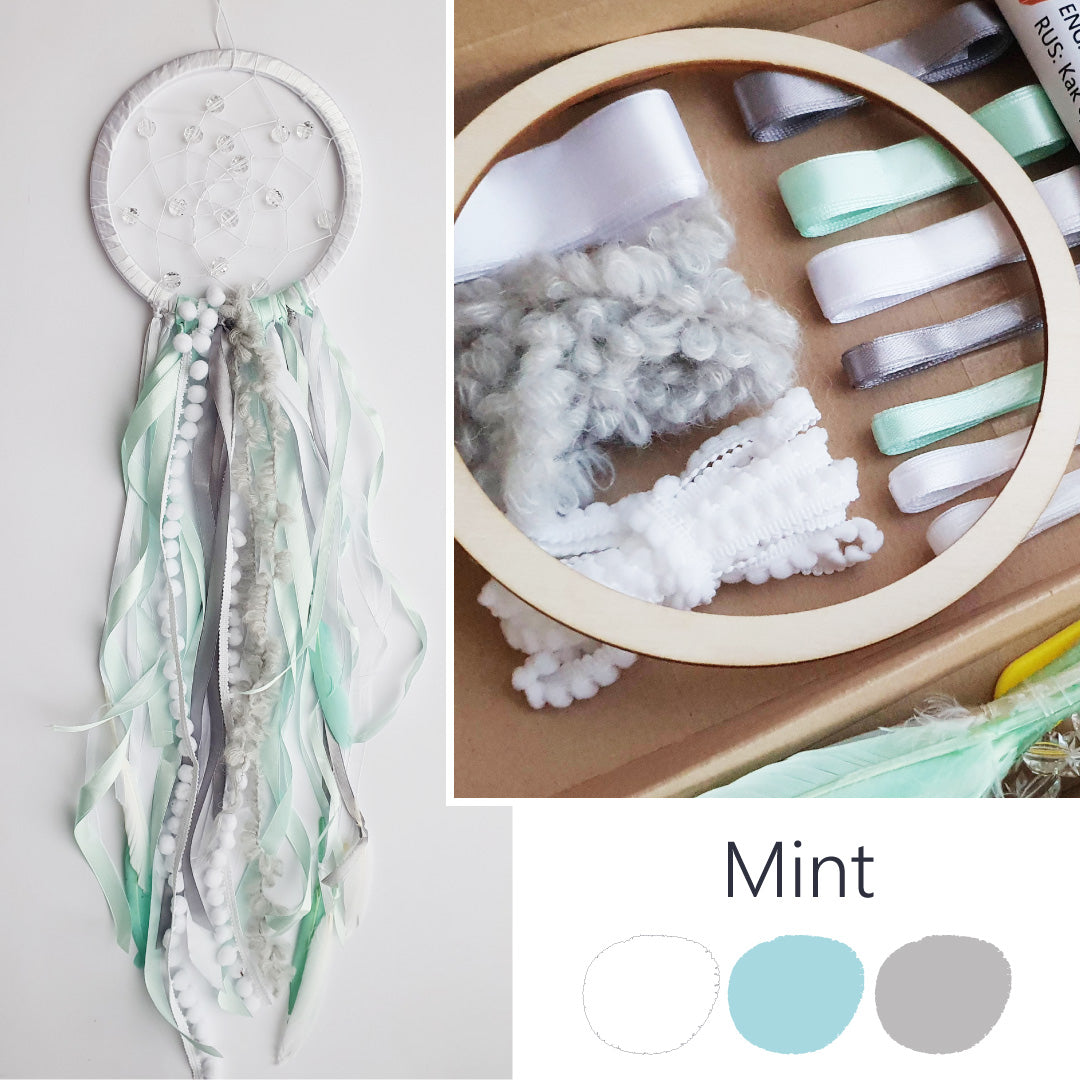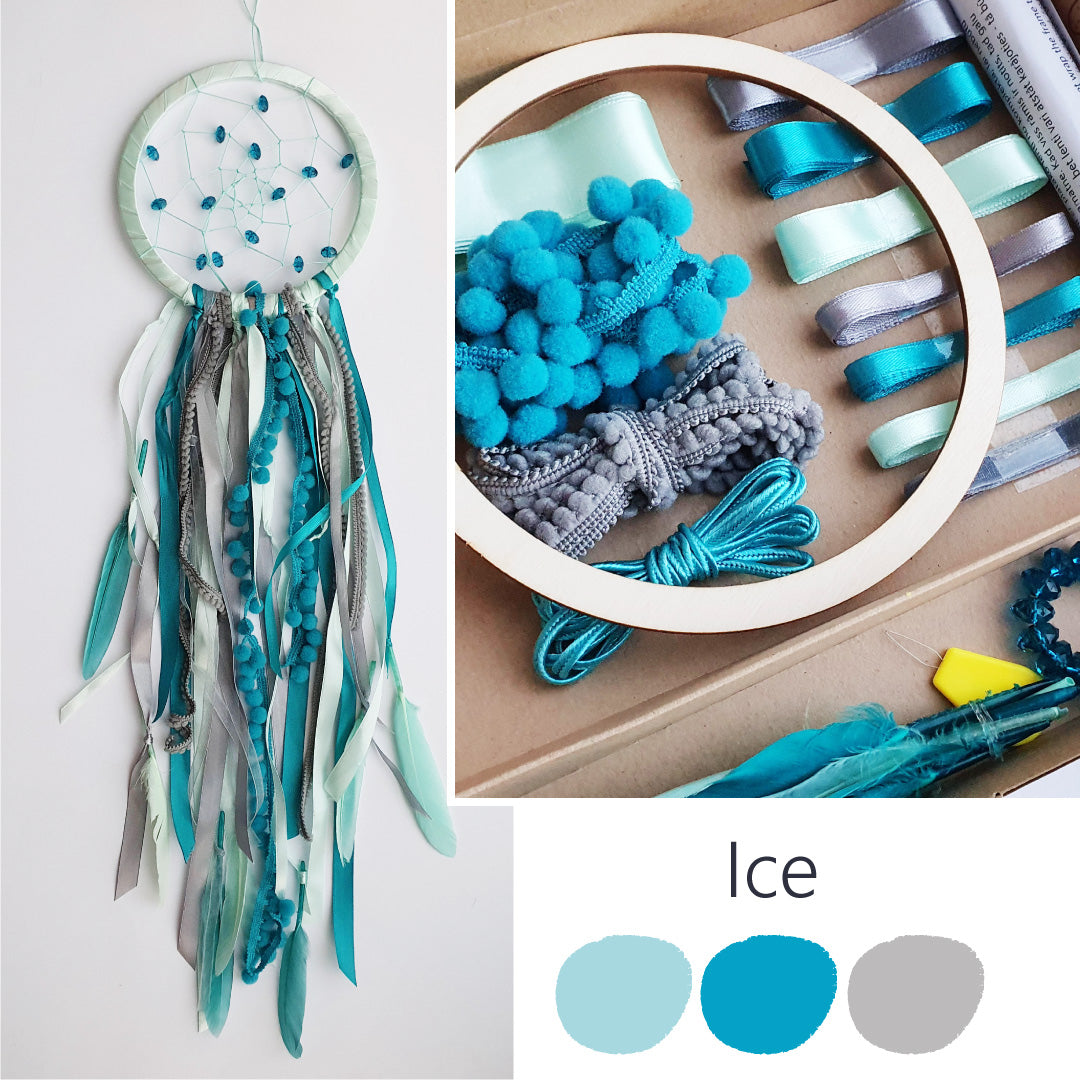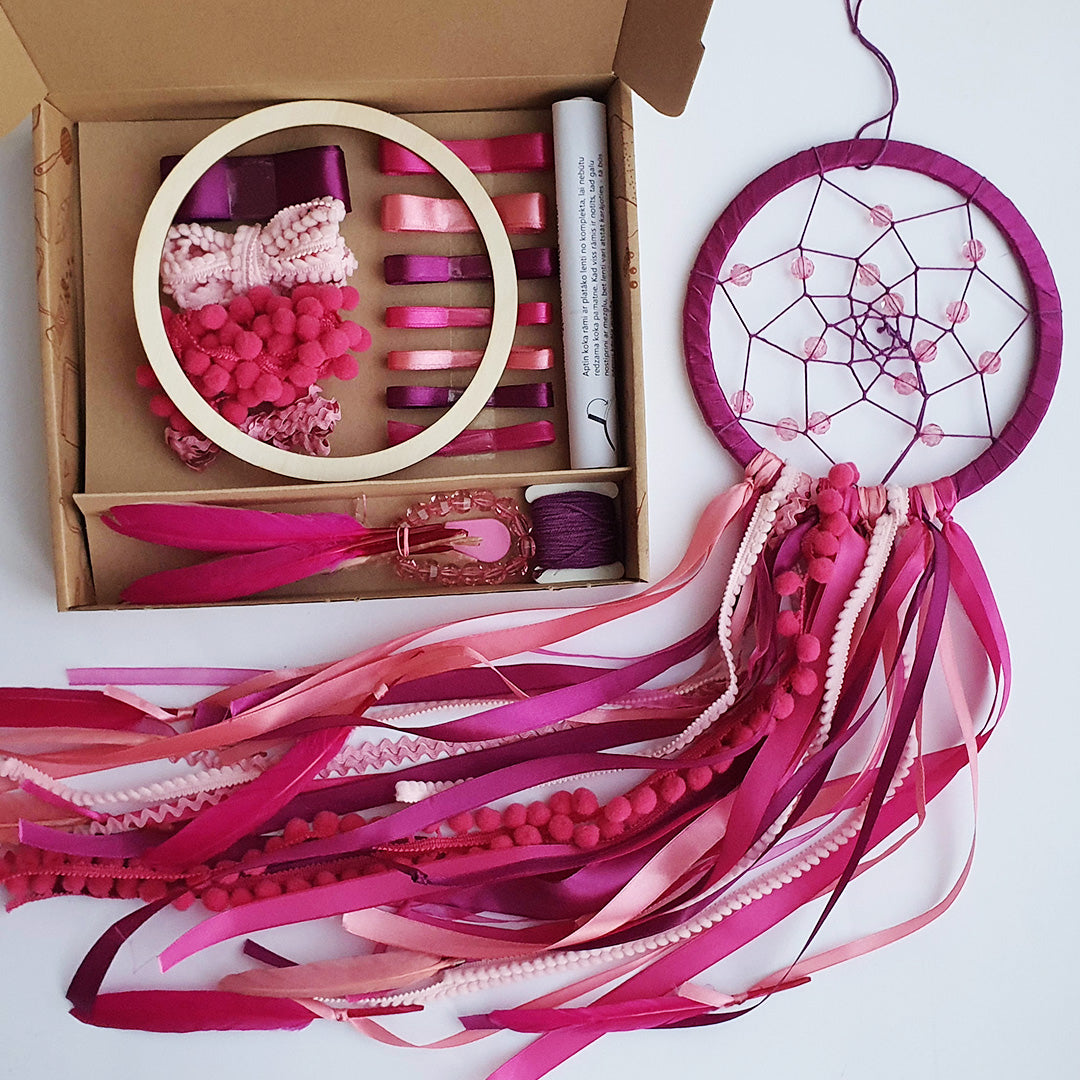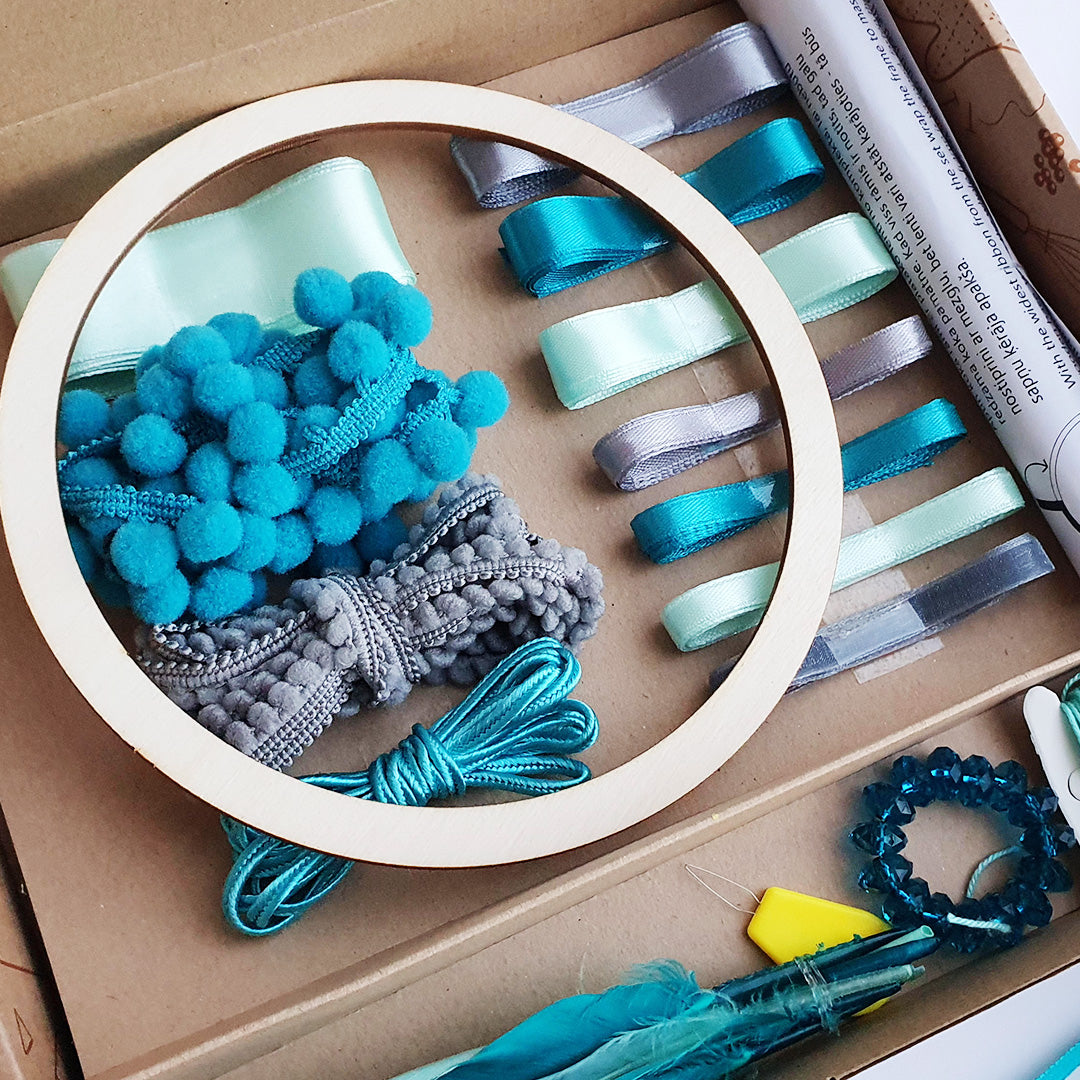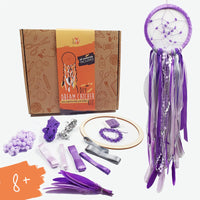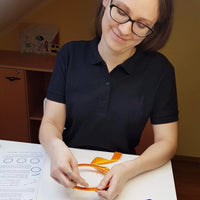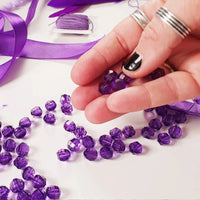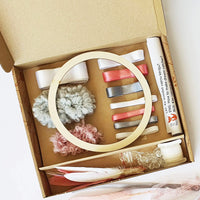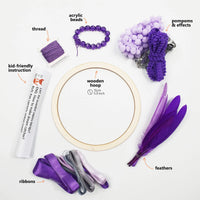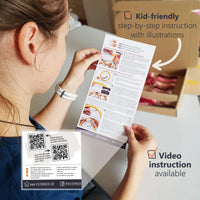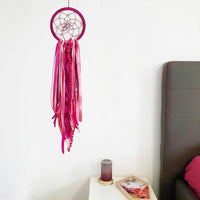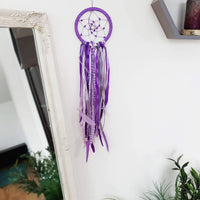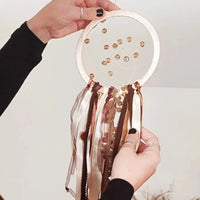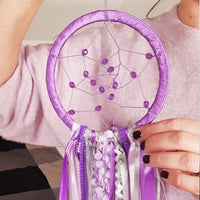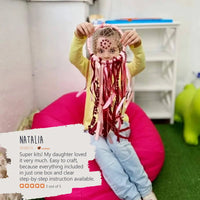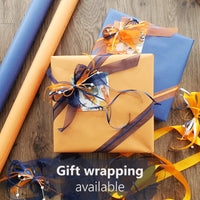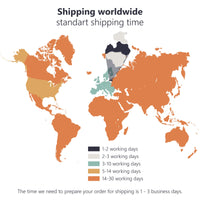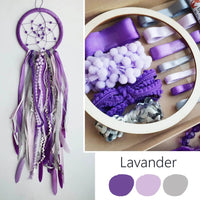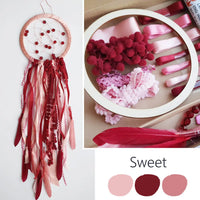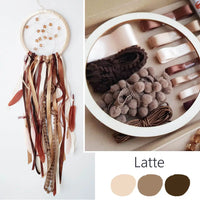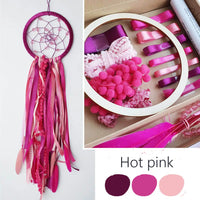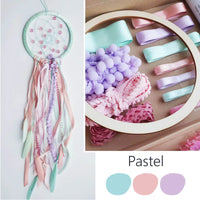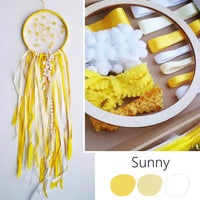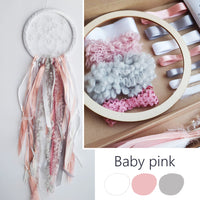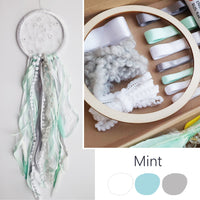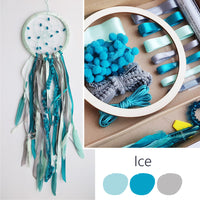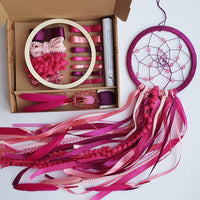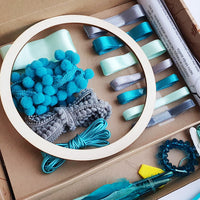 Rainy days are the perfect opportunity to try something new and get creative. With our Dreamcatcher Kit, you can relax and explore your artistic side. 
The process of creating your dreamcatcher is therapeutic and can help you relax and refocus. You'll love the sense of accomplishment you feel when you finish your beautiful dreamcatcher!

Whether you're a tween, teen, or adult, this is a great activity for anyone who loves letting their creativity flow. Who knows, you might even discover a hidden talent!
The set includes everything your child needs to create a unique craft:
• wooden hoop (diameter 15cm / 5.9 inch)
• thread
• different material and size ribbons in your chosen color pallet
• matching beads & feathers
• step-by-step instruction and VIDEO tutorial
Frustration FREE crafting - Detailed instruction with an image of each step is included, no more confusion, only endless fun!
CAN BE USED ALONE, WITH PARENTS AND WITH FRIENDS - Great Parent-Child Interaction for a warm family time. Or can keep your child busy independently. Bonus: Also great activity for kids parties. Endless possibilities.
We will send the order within 1-3 working days.
If the order needs to be received urgently, then give a message to orders@foxthemaker.com
Read more about delivery and return of goods HERE.
Share
100% screen-free time
No phones. No apps. Just educational & creative fun.
Multi-skill development
Hand-eye coordination. Problem solving. Life skills. Creativity.
Endless hours of fun
Keep them occupied. Kids will love to build & create art.
Not only your kid will unleash their artistic talent and have a blast painting the dreamcatcher, but also will feel proud to show of finished project
Want to send it as a gift?
If you want to send the creative box as a gift, then add Gift Wrapping to the order.
Be sure to write a greeting, which we will write on the card by hand and add to the gift so that the recipient knows who has delighted him with such a creative and cool gift!
Wrap a gift
Enjoyed creating a dream catcher with my kid
I enjoyed the process of creating a dream catcher with my 4 y.o. daughter, though I must admit there was not much she could do herself
Sapņu ķērājs
Paldies, sapņu ķērāju uzdāvināju brāļa meitiņai. Viņai ļoti paika.
Brīnišķīgs sapņu ķērājs
Esmu nopirkusi vairākus sapņu ķērājus - gan pašu bērniem, gan kā dāvanu. Ļoti kvalitatīvs, instrukcijā viss skaidrs. Vizuāli ļoti skaisti izskatās un karājas bērniem pie gultas vairāk kā gadu. Pats jaukākais, ka šo sapņu ķērāju bērni taisa kopā ar vecākiem, tāpēc tā ir dāvanas īpaša pievienotā vērtība. Paldies par šo skaistumu!
Does take some time since its shipping outside of the states but worth the wait! My niece really enjoyed it ??