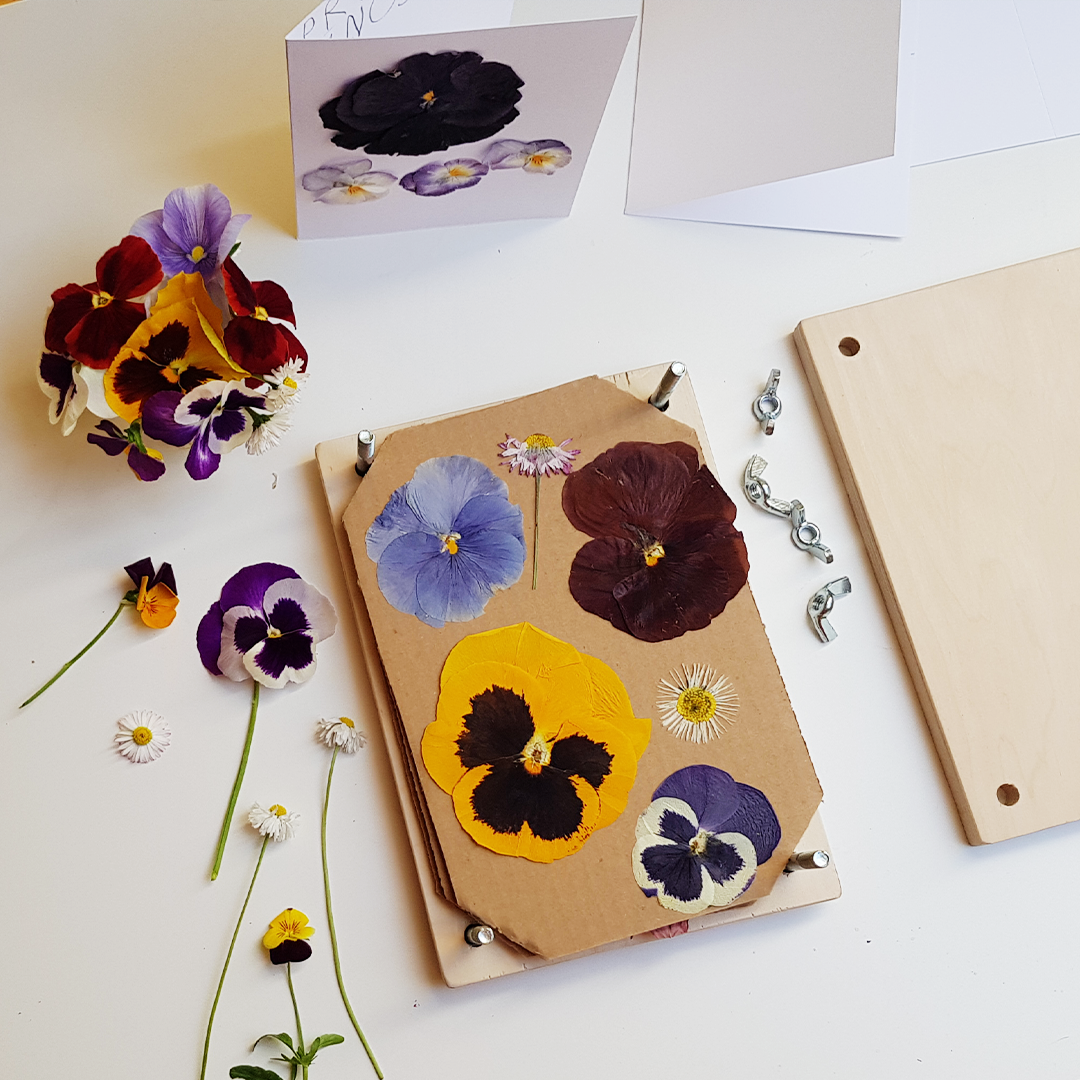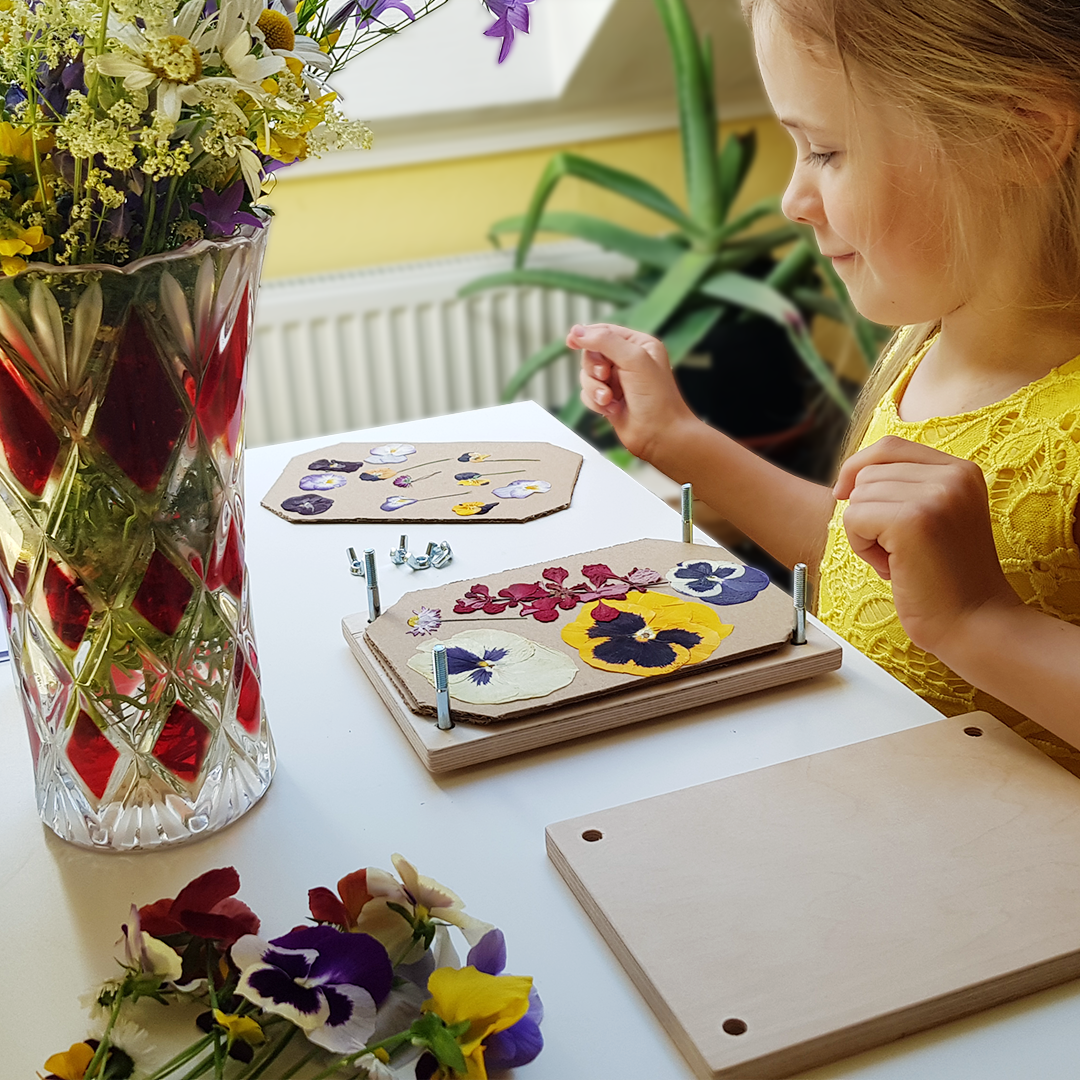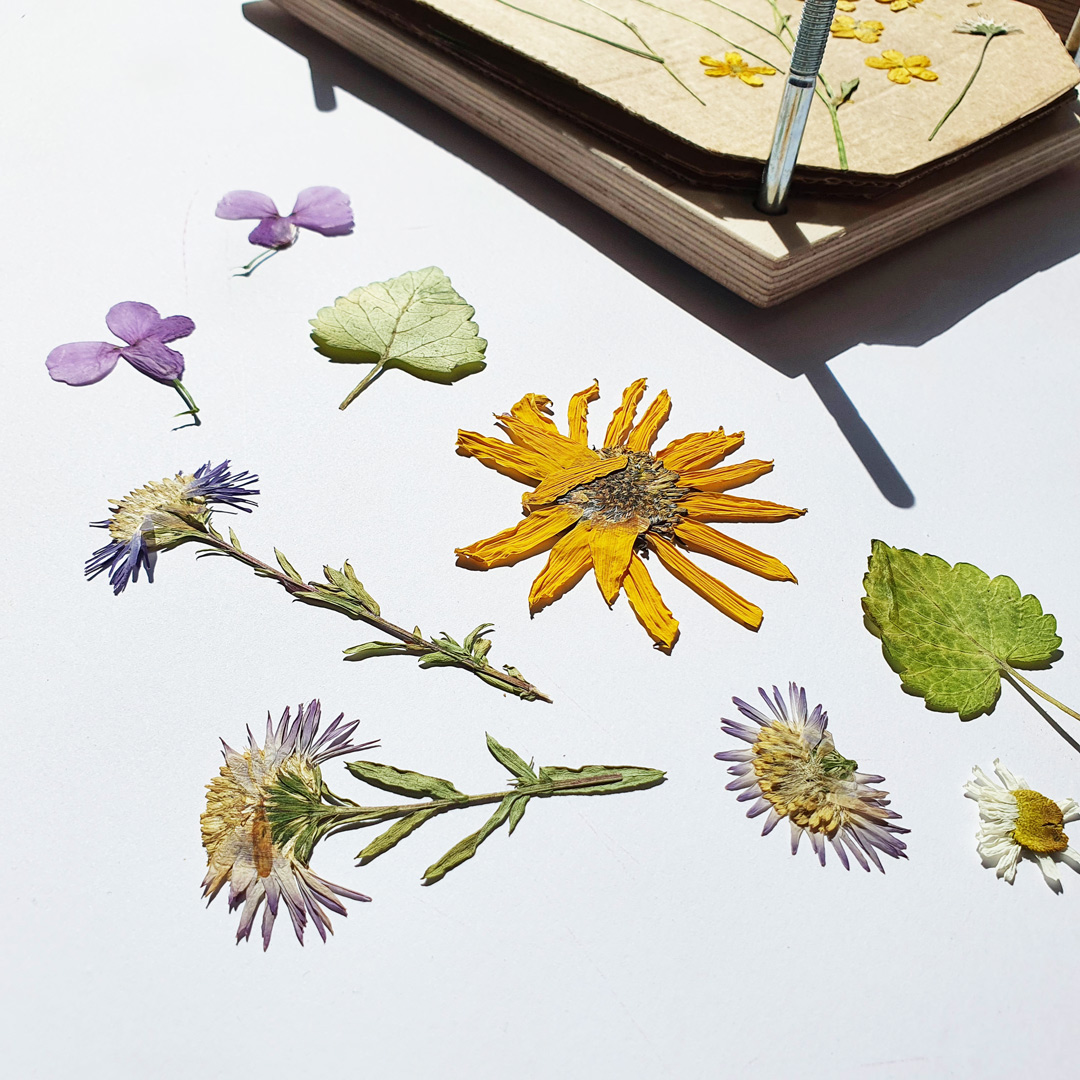 Looking to add a touch of nature to your handmade cards and invitations? Or perhaps you want to create a stunning plant book full of pressed flowers? With our flower press, you can do both!
Capturing the beauty of nature, our flower press is the perfect way to add a personal touch to your stationery or home décor. Children will love pressing flowers and getting creative, making unique cards and other crafts, while adults can use the pressed flowers to create beautiful arrangements or add a natural element to their décor.
Don't let the fleeting beauty of spring and summer pass you by – start pressing flowers today!
The set includes everything your child needs to create a unique craft:
● flower press with screws (15x20cm);
● 5 cardboard boxes for flower separation;
● tips for better plant pressing;
● 5 ideas on how to use herbariums in different projects;
● 2 blank greeting cards and envelopes to use to make greetings.
Frustration FREE crafting - Detailed instruction with an image of each step is included, no more confusion, only endless fun!
CAN BE USED ALONE, WITH PARENTS AND WITH FRIENDS - Great Parent-Child Interaction for a warm family time. Or can keep your child busy independently. Bonus: Also great activity for kids parties. Endless possibilities.
We will send the order within 1-3 working days.
If the order needs to be received urgently, then give a message to orders@foxthemaker.com
Read more about delivery and return of goods HERE.
Share
100% screen-free time
No phones. No apps. Just educational & creative fun.
Multi-skill development
Hand-eye coordination. Problem solving. Life skills. Creativity.
Endless hours of fun
Keep them occupied. Kids will love to build & create art.
With flower pressing your child will not only get closer to nature, but also turn the flowers into unique piece of art where imagination is the only limit
Want to send it as a gift?
If you want to send the creative box as a gift, then add Gift Wrapping to the order.
Be sure to write a greeting, which we will write on the card by hand and add to the gift so that the recipient knows who has delighted him with such a creative and cool gift!
Wrap a gift
Izcili
Ļoti praktisks, bērnu uzmanību noturoša darbošanās. Lieliska dāvana.